Quick Sole Recipes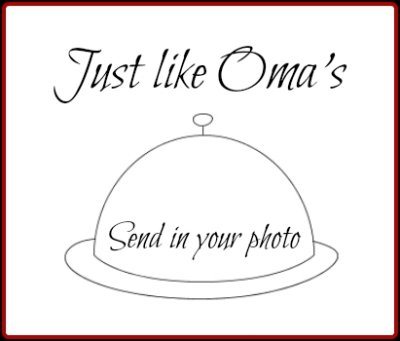 Need something quick?
Try these sole recipes.
They're sure to please even the finickiest eaters. These easy fish recipes using sole show three different ways to make this delicious fish.
Perhaps you'd like a pan fried fish recipe, or one that's steamed, or one that's rolled and served on a bed of mushrooms.
For these recipes you can use either fresh sole or frozen fillets.
If frozen, thaw and wipe dry with paper towels before proceeding with the recipe.
If you're a sole lover, you'll be interested to note that the literal translation of the German "Seezunge" is "sea tongue" -- surely an interesting visual representation of this unusual fish.

---
Sole Recipes:
Pan-Fried Sole

Ingredients:
4 sole fillets (about 1 1/2 lb)
1 tbsp lemon juice
salt
2 tbsp flour
2 - 3 tbsp oil or butter
cheese (grated, to top fish)
1 tbsp butter
Instructions:
Preheat oven to 400° F. or preheat broiler.
Drizzle lemon juice over fillets and sprinkle lightly with salt. Let stand 5 - 10 minutes.
Dab moisture from fillets with paper towels. Dredge fillets in flour.
Fry fillets until golden brown in oil or butter. (a few minutes per side)
Place fillets on cookie sheet. Grate cheese over top and dot with butter.
Place briefly in oven or under broiler to crust topping.
Serve with boiled potatoes and a green salad.
Steamed Sole

Ingredients:
4 sole fillets (about 1 1/2 lb)
salt, pepper
3 tbsp melted butter
1 bunch green onions
2 tbsp oil
3/4 cup vegetable broth (or half white wine)
1/4 cup sour cream
1 tbsp chopped parsley
Instructions:
Sprinkle salt and pepper over sole fillets. Brush with melted butter.
cut green onions into 1 inch pieces.
Heat oil in frying pan and quickly stir-fry the onions. Add the broth and bring to boil.
Place sole fillets over onions, cover, and let steam for about 5 minutes.
Remove fillets. Stir in sour cream to remaining liquid. Season with salt and pepper. Add parsley.
Serve fish with onion/sauce and rice. A green salad goes great with this.
Rolled Sole on Mushrooms

Ingredients:
4 sole fillets (about 1 1/2 lb)
1/2 tbsp lemon juice
salt, pepper
1/2 lb mushrooms, chopped
1/2 onion, diced
1 tbsp butter
1/4 cup vegetable broth or white wine
2 tbsp Crème fraîche
cayenne pepper
2 tbsp chopped parsley
Instructions:
Sprinkle fillets with lemon juice, salt, and pepper.
Melt butter in frying pan. Add onions and cook until translucent. Add mushrooms and continue cooking about 5 minutes.
Add wine or broth and Crème fraîche. Stir. Season with salt and cayenne pepper.
Roll fillets and place over the mushroom mixture.
Cover and, over low heat, cook about 8 minutes, until fish is cooked (flakes)
Serve, sprinkled with parsley. Boiled potatoes and a salad are great accompaniments.
---
Serve with a salad ...
---
---
*  *  *  *  *
Want nutritional information for a recipe? Copy and paste the ingredient list and the number of servings into Calorie Count. It will give you an approximate calculation.

---
---
Get your FREE poster ... Herbs & Spices in the German Kitchen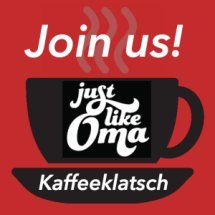 by Subscribing to my FREE Newsletter ...

Just like Oma ~  Kaffeeklatsch*
*Kaffeeklatsch: /ˈkafeːˌklatsh / (noun) an informal gathering for coffee and chatting
Experience Germany: food, people, country, & RECIPES!

---
---
German Recipes

›
Fish
› Sole Recipes
Words to the Wise
"Better to be poor and honest than to be dishonest and rich."
Proverbs 28:6 (NLT)