Mutti's Poppy Seed Cake Recipe ❤️

➤ by Oma Gerhild Fulson
FTC Disclosure: As an Amazon Associate I earn from qualifying purchases.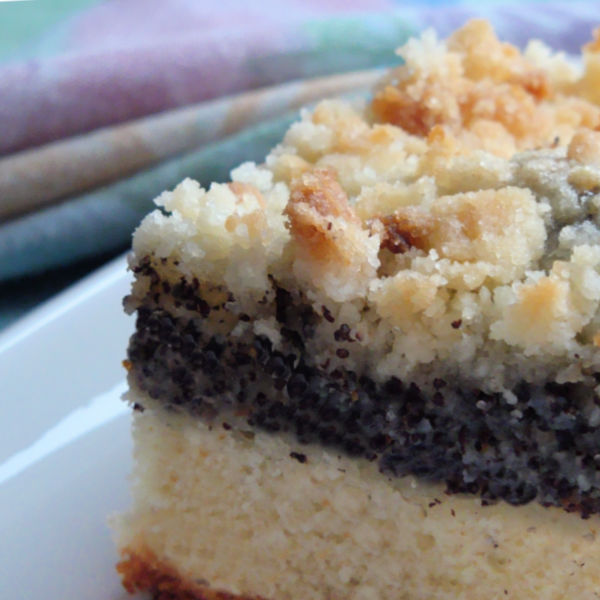 My Mutti's German Poppy Seed Cake recipe, aka Mohnkuchen, is so WUNDERBAR! It's among my favorite holiday baking recipes, especially since I just love poppy seed in any type of cake! Delicious and, oh, so traditionally German.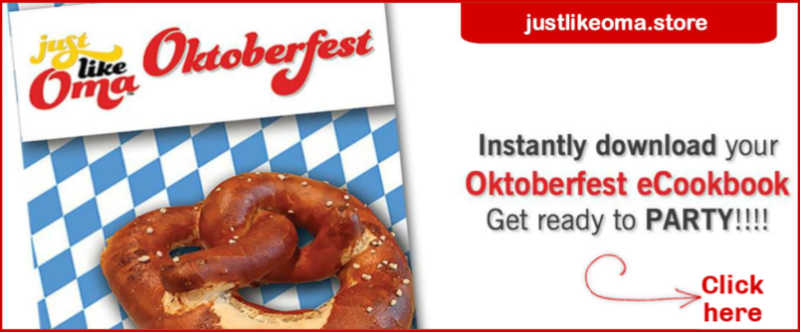 For example, if you're fortunate to be celebrating Christmas in Germany, you'll find this Poppy Seed Cake on the dessert table, sitting right along side the Stollen and Lebkuchen.

Even though it uses yeast, it's simple to make. You may not think that yeast recipes can be quick. This one is though. It only uses one main 'rising' and during that time you make the filling.

My Streusel (Crumb) Warning!
A warning I give when making any of the crumb cake recipes (cakes with a crumb or "streusel" topping): the crumbs taste great even before baking.
Keep the kids (and hubby) away from the streusel -- they'll eat it up before you can use it!
If you are blessed to live close to a German Deli, you can buy prepared poppy seed filling and use that instead. However, making your own filling for this poppy seed cake recipe is cheaper, and tastes better, I think.
Oma says,
I know this looks like a long and complicated recipe.

It's not!
Just take it step-by-step and you'll soon be enjoying this poppyseed cake. It's so similar to other crumb cake recipes, it'll be a breeze to make them as well.
Mutti's Poppy Seed Cake Recipe ❤️

Ingredients:
Yeast Dough:
¼ cup granulated sugar
½ cup milk, lukewarm
1½ pkgs active dry yeast
2⅓ cups flour, all-purpose
pinch of salt
4 tbsp butter, melted
2 eggs
Poppyseed Filling:
⅓ cup Wheatlets (Cream of Wheat)
2 cups water
1 cup poppy seeds, ground
1 cup granulated sugar
1 tsp vanilla or almond flavoring
2 eggs
1 tbsp butter
Crumb Topping:
1 cup cold butter
2 cups granulated sugar
2 cups flour, all-purpose
Instructions:
Yeast Dough:
Stir a pinch of sugar into warm milk. Sprinkle yeast on top. Let sit 5 minutes or until surface is frothy.
Into mixing bowl, add flour, sugar and salt and stir.
Stir yeast. Lightly beat cooled butter and egg into yeast mixture.
Pour yeast mixture into flour, beating to make a dough.
On a floured surface, knead dough lightly. Cover and let rise in a warm place for 1 hour.
Poppy Seed Filling:
While waiting for dough to rise, make the filling and topping.
Follow package instructions and make cereal with wheatlets and water. Let cool slightly.
Add poppy seed, flavoring, butter, and sugar. Mix well. Add eggs. Mix well.
Let cool.
Crumb Topping:
Mix ingredients to a crumbly texture.
Finish Cake:
Grease 9" x 13" cake pan or use a large springform pan.
Knead risen dough lightly and roll out to fit cake pan. Pierce dough all over with fork.
Pour poppyseed filling over cake.
Gently crumble topping evenly over filling.
Preheat oven to 400°F.
Let rise in a warm place 15 minutes.
Bake 25 - 30 minutes - or until top is a rich golden brown.

Cool and serve.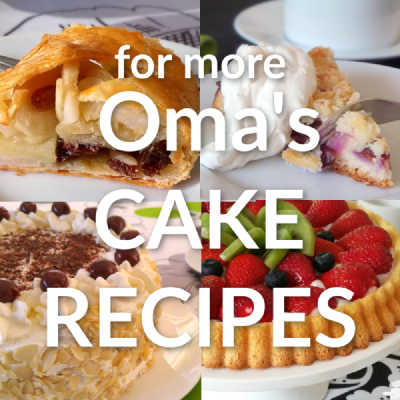 Leave a comment about this recipe or ask a question?
Pop right over to my private Facebook group, the Kaffeeklatschers. You'll find thousands of German foodies, all eager to help and to talk about all things German, especially these yummy foods. 
I pop in all the time as well, to chat and to answer questions. 
Meet with us around Oma's table, pull up a chair, grab a coffee and a piece of Apfelstrudel, and enjoy the visit.
*  *  *  *  *
Want nutritional information for a recipe?
Copy and paste the ingredient list and the number of servings into Calorie Count. 
It will give you an approximate calculation.

Need help doing conversions
between cups and grams or any such thing?
Use this site to give you all the different conversions for the different types of ingredients. 
---
---
Schwenkbraten recipe that has been a delish hit an alle familien & freunde... Total Approx. Time: Prep: 15 min. + Marinating 8 hrs min. + Grill: 15 min.

My Oma made this cake every Christmas. She iced it with a white frosting that ran down the sides. She decorated it with little silver balls (candy). It
---
Words to the Wise
"A friend is always loyal, and a brother is born to help in time of need."
Proverbs 17:17 (NLT)
---
❤️ Poppy Seed Cake Recipe made Just like Oma


By
Oma Gerhild Fulson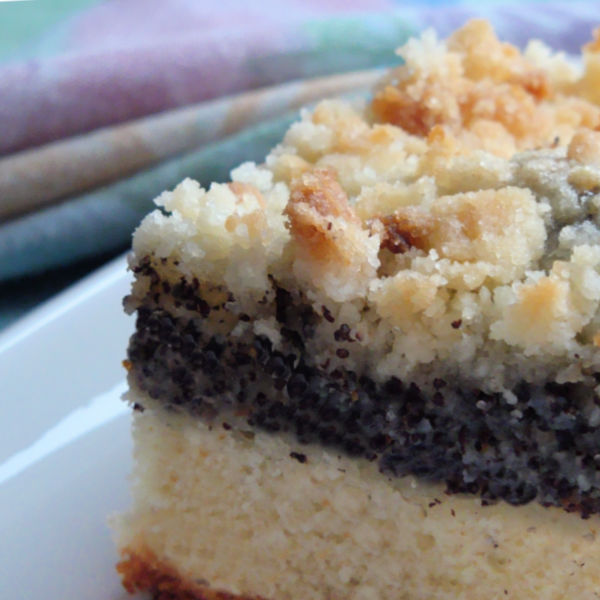 My Mutti's Poppy Seed Cake recipe is so wunderbar! Even though it uses yeast, it's simple to make. Delicious and, oh, so traditional. You'll have to give this one a try!

Ingredients:
poppy seeds,
flour,
sugar,
yeast,
For the full recipe, scroll up ...