Oma's Poppy Seed Roll or Braid ❤️

➤ by Oma Gerhild Fulson
FTC Disclosure: As an Amazon Associate I earn from qualifying purchases.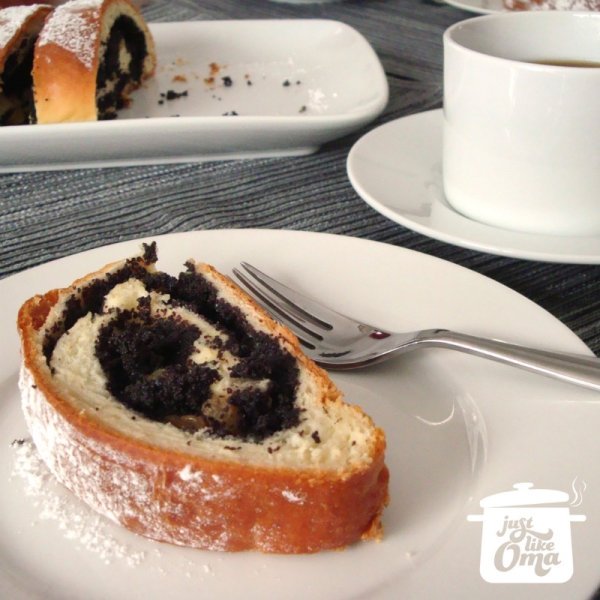 My poppy seed roll, aka Mohnkuchenrolle, is so easy to make. Use your bread machine to whip up the dough. (No bread machine? Click here for the instructions and then follow the recipe below. Then, prepare the filling, roll it all together, and bake! Let cool slightly and eat fresh! WUNDERBAR! Yes, that easy! Bread machine, Oma? Yes!!!! Oma loves easy German food recipes!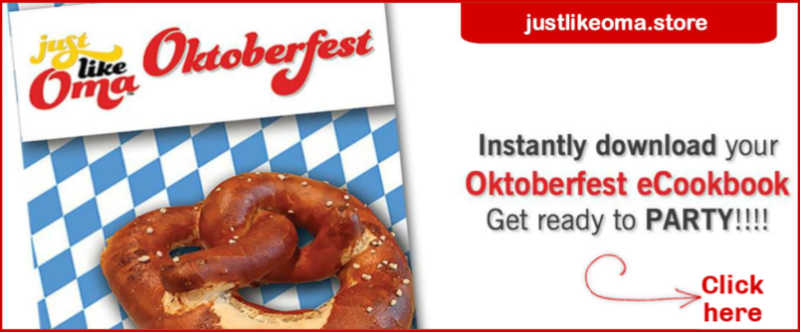 ---
Using an easy bread machine method keeps the time in the kitchen to a bare minimum, while at the same time filling the house with such a fragrance!

I've had my Black and Decker All-In-One Breadmaker for years. 
I use it for making breads, of course, but mostly for making dough. It's the easiest way I've found to make yeast doughs for all sorts of baking.
Brötchen and Kuchen. Staples of German baking!
When it's time to replace my current bread machine, I'll be buying another Black and Decker like the one shown here. 
Along with the preprogrammed settings, it's larger, meaning I can make more dough (= more Brötchen!) and larger loaves.
---
And this is one easy poppy seed cake recipe! You see, yeast recipes don't have to be complicated.

Oma's Poppy Seed Braid ❤️
Here, my granddaughter, Lydia, helped me make this. So yummy for our afternoon kaffeeklatsch with the family.

Roll the dough out into a rectangle. 
Put the filling down the middle third.
Cut the sides and fold over as shown above.
Place on baking sheet. Bake as in recipe above. 
Drizzle with a lemon icing. (Mix powdered sugar with a bit of lemon juice).
Does yeast dough scare you? Give it a try!
I know the recipe looks long and complicated, but it really isn't.
Make the yeast dough.
While it is resting, make your filling and let it cool down. 
Roll out the dough.
Put the filling on it.
Roll it up.
Rest it.
Bake it.
Eat it. 
:)
---
Oma says,
This would be great to be included in your holiday baking recipes.

Like all yeast cakes, this one does taste better fresh. So plan to use it the same day. However, since the filling is a bit moist, it will help keep the cake moist for a day or so. 

You can freeze it, if you wish, and then thaw to serve (a bit of a reheat would be nice.)
Oma's Poppy Seed Roll (for braid, see below)❤️
Ingredients:
Yeast Dough:
¼ cup granulated sugar
2¼ cups flour, all-purpose
1 tsp salt
⅞ cup milk, lukewarm
1 egg yolk
1 tbsp soft butter
2 tsp active dry yeast
Poppyseed Filling:
2 cups ground poppy seeds
½ cup granulated sugar
2 tbsp soft butter
1 tbsp lemon juice
1 tbsp lemon zest
1 tbsp flour
1 cup milk
½ cup raisins (optional)
rum to soak raisins (optional)
2 tbsp butter, melted, to brush on rolls
Instructions:
Put all the yeast dough ingredients in the Bread Machine pan.
Use the "dough" setting and start. This usually takes about 1½ hours.
In the meantime, if you are using raisins, put them into a small bowl and sprinkle with rum. 
Prepare your cookie sheet by greasing it with butter.
Make the poppy seed filling by mixing together the poppy seeds, sugar, butter, lemon juice, lemon zest, and flour in a small saucepan. Add milk and stir. Bring to simmer and simmer for about ½ hour until thickened, stirring occasionally. Let cool before using. 
When the dough cycle is finished, remove the dough. Put a bit of flour on the counter and knead the dough slightly. Divide the dough in half. Roll out one half until it makes a rectangle about 10" X 10". Do this by patting the dough, pulling it, and then using a rolling pin. Keep lifting the dough from the counter to make sure it doesn't stick. Try to use as little extra flour as possible. 

Drain the raisins, and add them to the poppy seed filling.
Spread half the poppyseed filling over the surface of the dough, keeping about 1-inch from the edges.
Roll up, jelly-roll style. Place on cookie sheet. Repeat with other half of the dough.
Cover rolls and let rise in a warm, draft-free place for about 30 minutes.
Preheat oven to 350°F.
Gently brush rolls with melted butter. Bake for about 30 - 35 minutes or until golden brown.
Let cool on cookie sheet. Brush with additional melted butter and sprinkle with powdered sugar, if desired.
Serve slightly warm.
Each roll cuts into about 8 thick slices.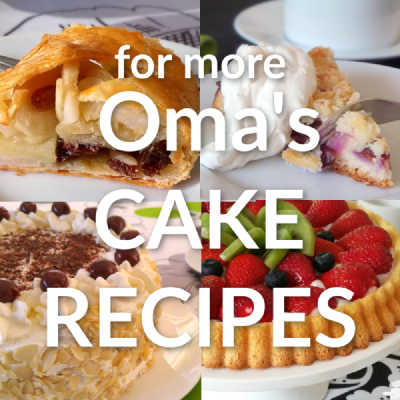 Leave a comment about this recipe or ask a question?
Pop right over to my private Facebook group, the Kaffeeklatschers. You'll find thousands of German foodies, all eager to help and to talk about all things German, especially these yummy foods. 
I pop in all the time as well, to chat and to answer questions. 
Meet with us around Oma's table, pull up a chair, grab a coffee and a piece of Apfelstrudel, and enjoy the visit.
*  *  *  *  *
Want nutritional information for a recipe?
Copy and paste the ingredient list and the number of servings into Calorie Count. 
It will give you an approximate calculation.

Need help doing conversions
between cups and grams or any such thing?
Use this site to give you all the different conversions for the different types of ingredients. 
---
PIN this ...for quick access to the recipe when looking for a fun dessert to make with family 
---
Schwenkbraten recipe that has been a delish hit an alle familien & freunde... Total Approx. Time: Prep: 15 min. + Marinating 8 hrs min. + Grill: 15 min.

My Oma made this cake every Christmas. She iced it with a white frosting that ran down the sides. She decorated it with little silver balls (candy). It
---
Words to the Wise
"From a wise mind comes wise speech; the words of the wise are persuasive."
Proverbs 16:23 (NLT)
---
❤️ Oma's Poppy Seed Roll and Braid made Just like Oma


By
Oma Gerhild Fulson
Oma's poppy seed roll is so easy to make. Use your bread machine to whip up the dough, mix the filling, roll it all together, bake, and ENJOY! Yes, that easy!

Ingredients:
poppy seeds,
lemon juice,
milk,
flour,
For the full recipe, scroll up ...