Best Drink Recipes – German Beverages – Oma's Getränkerezepte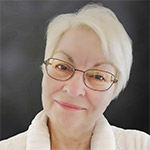 by: Gerhild Fulson  /  Cookbook Author, Blogger, German Oma!
What are the best drink recipes, aka Getränke? The most famous of German beverages? Beer or wine? Not necessarily. The similarity of drinks to other parts of the world ends with the names: coffee, tea, juice, and water.
The flavors in Germany are usually quite different.
---
Coffee, for example, is characteristically brewed fresh, cup by cup, even in the "fast food" places. Coffee machines that make a pot at a time seem almost non-existent. And nothing quite compares to its taste.

Although most enjoy it black, a type of condensed milk, aka Kaffeesahne, is used in place of cream or milk.
In restaurants, coffee comes in a small cup, usually with a sweet served on the doilied saucer. Want a little more coffee? Then order a "pot" and you'll get enough for a mug!
Black tea and fruit teas are also popular in Germany. Common teas are Camomile (Kamillentee), Fennel (Fencheltee), Peppermint (Pfefferminztee), and Rosehip (Hagebuttentee).
Freshly brewed coffee is perfect alongside this Buttercream Torte.

Juice is very common, especially apple juice served as Apfelschorle. This very refreshing drink is easily made at home, but is often bought ready-made. Orange and grape juices are also common.
Fruit juices are also a main part of holiday punch recipes. For example, this Non Alcoholic Punch Recipe uses a mixture of fruit juice and tea. Great for kids as well.

Popular as well are multivitamin ACE drinks. These are fruit and vegetable juices with added vitamins (A, C, and E). Considered "wellness drinks", they are well received by the health-conscious Germans.
Want to know which recipes are Oma's favorites? Grab your copy of her very favorite recipes in Favorite German Recipes eCookbook.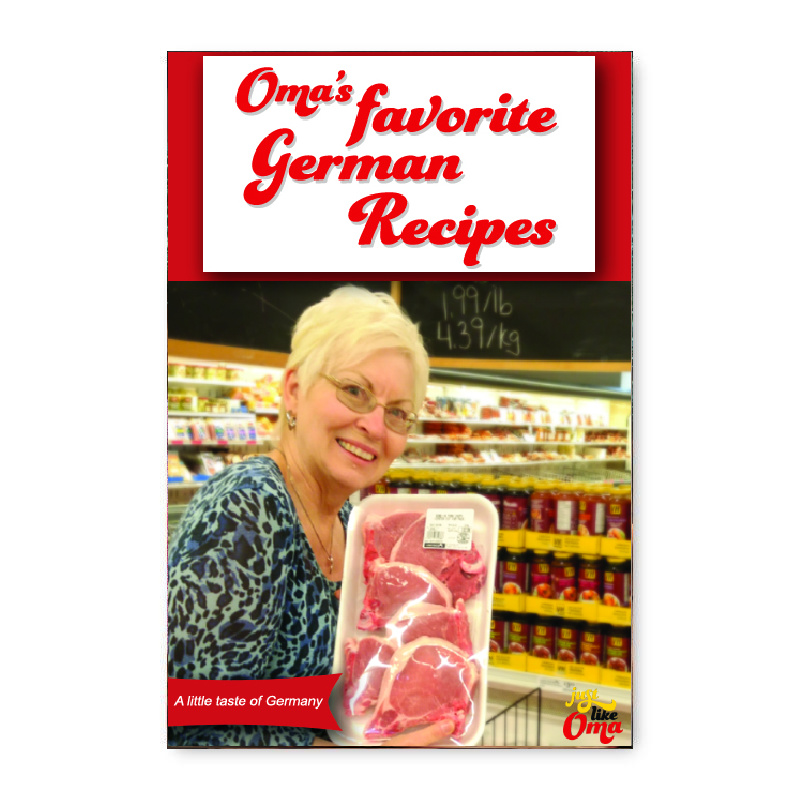 Take a peek at all Oma's eCookbooks. They make sharing your German heritage a delicious adventure!

Oma says,
Ordering water in Germany is an interesting experience.

If not specified, you will usually receive a sparkling carbonated water. If you want regular water, ask for "water without gas" ... "Wasser ohne Gas!" And, be prepared to pay more for your water than for beer or wine!
Mineral water is also available and comes from themountains and is high in minerals such as calcium, potassium, and magnesium.
Never, never ask for tap water! People will think you're a bit 'peculiar'! 
Some of the BEST German Beverages
Leave a comment about this recipe or ask a question?

Pop right over to my private Facebook group, the Kaffeeklatschers. You'll find thousands of German foodies, all eager to help and to talk about all things German, especially these yummy foods. 
Meet with us around Oma's table, pull up a chair, grab a coffee and a piece of Apfelstrudel, and enjoy the visit.

Make the perfect German Spaetzle with Oma's easy recipe! This traditional German egg noodle pairs perfectly with caramelized onions for a delicious meal.

Discover the ultimate German schnitzel recipe with Oma's quick, easy, and delicious pork version - perfect for any occasion! Taste the authentic flavors of Germany today.

This easy German Apple Strudel recipe is one of those German desserts that brings the traditional strudel taste to your table without all the work. Wunderbar!!
*  *  *  *  *
Make every day a day of POSSIBILITIES!
"For nothing is impossible with God."
Luke 1:37 (NLT)