Best Drink Recipes - German Beverages ❤️

➤ by Oma Gerhild Fulson
FTC Disclosure: Making a purchase via a link on the page? I may earn a small commission on the transaction - at no added cost to you. Thanks!
What are the best drink recipes, aka Getränke? The most famous of German beverages? Beer or wine? Not necessarily. The similarity of drinks to other parts of the world ends with the names: coffee, tea, juice, and water. The flavours in Germany are usually quite different.

---
Some of the BEST German Beverages
---
Coffee, for example, is characteristically brewed fresh, cup by cup, even in the "fast food" places. Coffee machines that make a pot at a time seem almost non-existent. And nothing quite compares to its taste.
Although most enjoy it black, a type of condensed milk, aka Kaffeesahne, is used in place of cream or milk.
In restaurants, coffee comes in a small cup, usually with a sweet served on the doilied saucer. Want a little more coffee? Then order a "pot" and you'll get enough for a mug!
Black tea and fruit teas are also popular in Germany. Common teas are Camomile (Kamillentee), Fennel (Fencheltee), Peppermint (Pfefferminztee), and Rosehip (Hagebuttentee).
Juice is very common, especially apple juice served as Apfelschorle. This very refreshing drink is easily made at home, but is often bought ready-made. Orange and grape juices are also common.
Fruit juices are also a main part of holiday punch recipes. For example, this Non Alcoholic Punch Recipe uses a mixture of fruit juice and tea. Great for kids as well.
Popular as well are multivitamin ACE drinks. These are fruit and vegetable juices with added vitamins (A, C, and E). Considered "wellness drinks", they are well received by the health-conscious Germans.
Oma says,
Ordering water in Germany is an interesting experience.
If not specified, you will usually receive a sparkling carbonated water. If you want regular water, ask for "water without gas" ... "Wasser ohne Gas!" And, be prepared to pay more for your water than for beer or wine!
Mineral water is also available and comes from themountains and is high in minerals such as calcium, potassium, and magnesium.
Never, never ask for tap water! People will think you're a bit 'peculiar'! 
Leave a comment about this recipe or ask a question?
Pop right over to my private Facebook group, the Kaffeeklatschers. You'll find thousands of German foodies, all eager to help and to talk about all things German, especially these yummy foods. 
I pop in all the time as well, to chat and to answer questions. 
Meet with us around Oma's table, pull up a chair, grab a coffee and a piece of Apfelstrudel, and enjoy the visit.
*  *  *  *  *
Thinking of starting your own Handmade Business?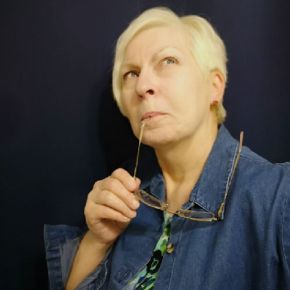 This Oma KNOWS you CAN do it.
How do I know?
Well, if I can do it, anyone can.
I've even figured out how I can help you.
I've teamed up with my own business coach, Renae Christine (yes, do google her!), to bring you this free masterclass. After you watch it, ask me any questions and I'll gladly answer them.
Don't hesitate. I'm not sure how long Renae will keep this free masterclass available.
PS:  Yes, Renae really is as amazing as all the reviews say.
PPS: Yes, the course is for handmade items, but I've used it successfully for my cookbooks. I know others are using her methods for services, direct sales, and even a local ice cream bar & grill that's constantly selling out. You've nothing to lose by taking a look ... and a whole bunch to gain.
*  *  *  *  *
Oma's Cookbooks (downloadable & print)
*  *  *  *  *
Want nutritional information for a recipe?
Copy and paste the ingredient list and the number of servings into Calorie Count. 
It will give you an approximate calculation.

Need help doing conversions
between cups and grams or any such thing?
Use this site to give you all the different conversions for the different types of ingredients. 
---
---
Try this slow cooker roast beef and you'll be amazed at how much this tastes like rouladen WITHOUT the work.

Learn how to cook pork hocks, anytime you want something traditionally German and wonderfully delicious! A hearty meal for any time of the year!
---
Make every day a day of POSSIBILITIES!
"For nothing is impossible with God."
Luke 1:37 (NLT)