Buttermilk with Blackberries

FTC Disclosure: Making a purchase via a link on the page? I may earn a small commission on the transaction - at no added cost to you. Thanks!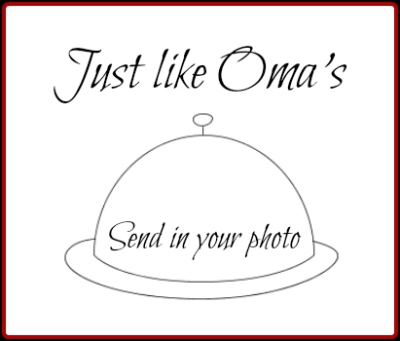 This buttermilk with blackberries, aka Buttermilch mit Brombeeren, is so refreshing on a hot summer's day.
Refreshing, delicious, and healthy - what a great combination!
Originally, buttermilk was the liquid remaining after the butter was churned.
Whether your buttermilk was made in the traditional, old-fashioned way or is a cultured buttermilk, both are lower in fat than that of regular milk.
Buttermilk is popular in hot countries because it lasts longer than fresh milk. However, it is also enjoyed in Germany and used, not only for drinking, but also in baking and cooking. There are many recipes using buttermilk that it is almost considered a grocery staple.
It is so easy to enjoy this popular drink in Germany. Just go to the store and buy the finished mixed drinks. Fruit mixed with buttermilk. How easy it is.
Elsewhere we can just buy plain buttermilk. However, it is so easy to create our own delicious, refreshing buttermilk recipes. All you need is a blender or an "immersion stick".
Buttermilk with Blackberries

Ingredients:
1 cup fresh blackberries
1 Tbsp honey
1 cup buttermilk
pinch nutmeg, if desired
Instructions:
Put everything in a blender and process till smooth.
Add more honey if needed.
Chill and serve.
Hints:
Want to serve this as something special? Top it with whipped cream. Very German!
You can use one banana per 1 cup of buttermilk for a "Bananan-Buttermilch. Add 1 teaspoon lemon juice to this as well.

The drink, above, can be altered with the addition or replacement of various fruits such as red, yellow, or black raspberries, red or black currants, or strawberries.
---
Some more German Beverages ...
*  *  *  *  *
Want nutritional information for a recipe?
Copy and paste the ingredient list and the number of servings into Calorie Count. 
It will give you an approximate calculation.

*  *  *  *  *
Need help doing conversions between cups and grams or any such thing?
Use this site to give you all the different conversions for the different types of ingredients. 
*  *  *  *  *
---
---
Words to the Wise
"As workers who tend a fig tree are allowed to eat the fruit, so workers who protect their employer's interests will be rewarded."
Proverbs 27:18 (NLT)