Oma's Marble Pound Cake Recipe❤️
➤ by Oma Gerhild Fulson
FTC Disclosure: Making a purchase via a link on the page? I may earn a small commission on the transaction - at no added cost to you. Thanks!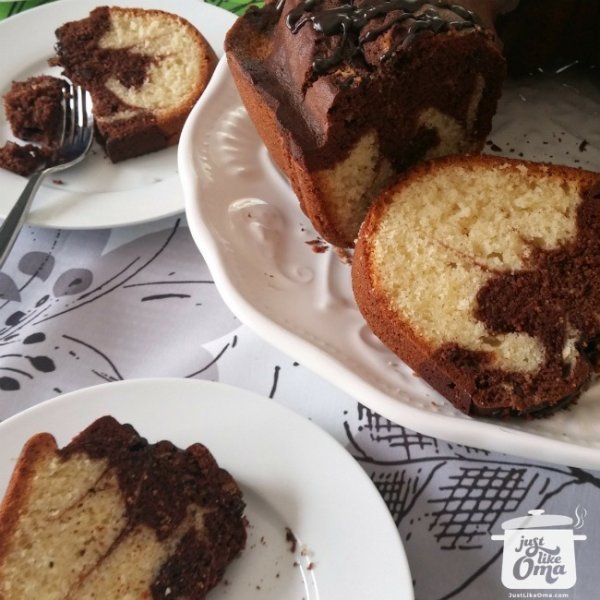 This favorite marble pound cake recipe has been in our family for years. It's actually one of the very first German cake recipes I made when I was married. Since then, it's one my hubby asks for when I ask what he'd like me to make. Our boys 'loved' the chocolate part. Because of that, I would often make two-thirds of the cake chocolate by doubling the chocolate quantity.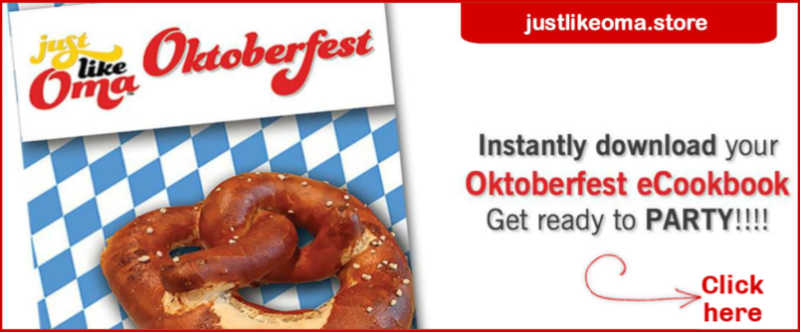 This became my best cake recipe for a traditional German "pound" cake, either as a marble or completely chocolate for my boys (see below). It's easy to make and ALWAYS turns out!

---
I usually don't 'marble' it too much with the knife. Our family loves having big areas of chocolate separate from the vanilla parts. You choose how much you want to marble it.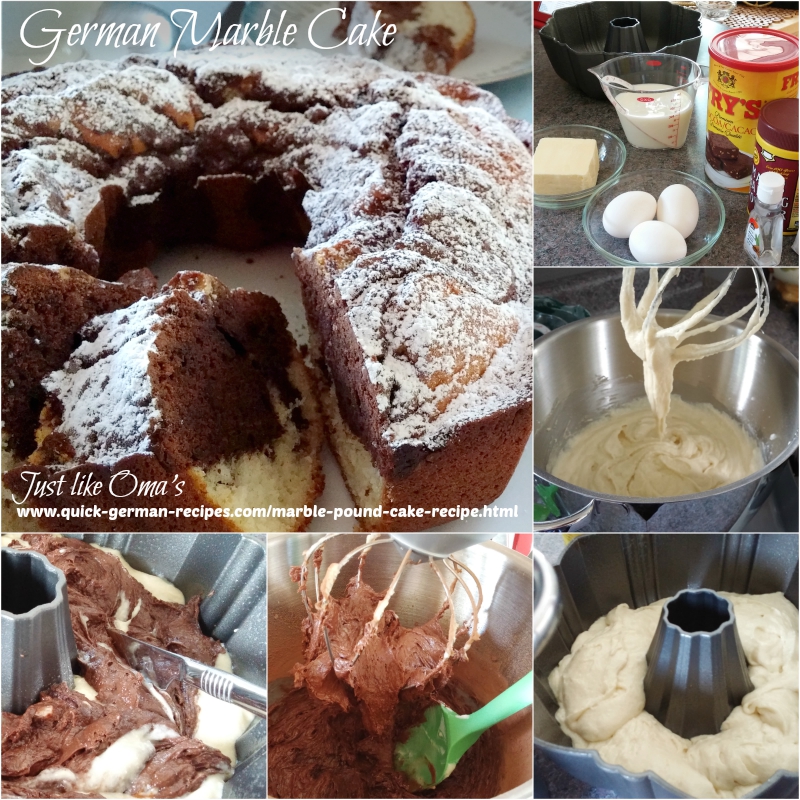 Substitute Cocoa for Chocolate ...

Above is the original marble cake with a texture similar to that of a pound cake. You, too, can experiment with how much chocolate you want.
I frequently used to substitute cocoa for the chocolate squares. When doing so, for every ounce of chocolate replace it with 3 tbsp cocoa and 1 tbsp butter. For ⅓ amount of chocolate batter, that means 9 tbsp cocoa and 3 tbsp butter. If you use the cocoa, just add it to the remaining batter instead of the melted chocolate. You may need to add a bit of liquid (a bit of brewed coffee works great) to get the batter the same consistency of the vanilla one.
Therefore, to make the whole cake chocolate, I'd add 18 tbsp cocoa and 9 tbsp butter. Yummy!
Oma says,
There were times when the boys were young, that they also asked for a pure chocolate marble cake - that meant, only chocolate! So I asked if that meant they wanted a chocolate cake.

"No," they'd respond. They wanted a "chocolate marble cake with only chocolate!"
I now understand what they really wanted. Not a chocolate cake "texture" but a "pound cake texture." 
Oma's German Marble Pound Cake Recipe❤️
Ingredients:
3 oz semisweet chocolate
1¼ cups milk
¾ cup butter, room temperature
1¼ cups granulated sugar
1 tsp almond extract
3 eggs
2½ cups flour, all-purpose
2½ tsp baking powder
½ tsp salt
Instructions:
Preheat oven to 350°F. Grease and flour a 12-cup Bundt pan.
Combine chocolate and ¼ cup milk in small saucepan. Over low heat, stir until chocolate melts. Let cool.
Beat butter and sugar until creamy in large mixer bowl.
Add almond extract and eggs, beating until well mixed.
Mix together flour, baking powder, and salt.
Stir flour mixture into sugar mixer, alternately with 1 cup milk.
Pour ⅔ of batter into Bundt pan.
Add cooled chocolate mixture to remaining batter. Mix well.
Spoon chocolate batter over plain batter in pan.
Swirl a knife through batters to marble. Smooth top.
Bake 60 - 65 minutes or until wooden toothpick inserted in certer comes out clean.
Cool in pan on wire rack about 10 minutes.
Remove from pan and cool on wire rack.
To serve, place cooled cake top side down on cake plate and dust with icing sugar if desired.
Hints:
Use rum or vanilla instead of almond extract
Drizzle with chocolate glaze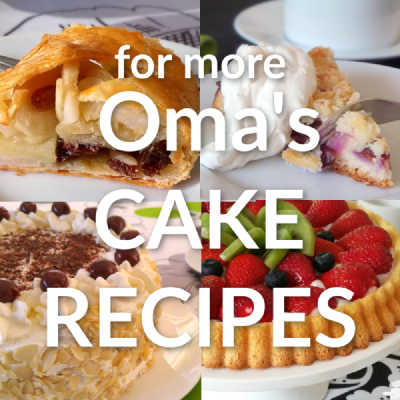 Leave a comment about this recipe or ask a question?
Pop right over to my private Facebook group, the Kaffeeklatschers. You'll find thousands of German foodies, all eager to help and to talk about all things German, especially these yummy foods. 
I pop in all the time as well, to chat and to answer questions. 
Meet with us around Oma's table, pull up a chair, grab a coffee and a piece of Apfelstrudel, and enjoy the visit.
*  *  *  *  *
Thinking of starting your own Handmade Business?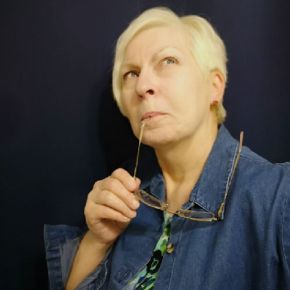 This Oma KNOWS you CAN do it.
How do I know?
Well, if I can do it, anyone can.
I've even figured out how I can help you.
I've teamed up with my own business coach, Renae Christine (yes, do google her!), to bring you this free workshop. After you watch it, ask me any questions and I'll gladly answer them.
Don't hesitate. I'm not sure how long Renae will keep this free workshop available.
PS:  Yes, Renae really is as amazing as all the reviews say.
PPS: Yes, the course is for handmade items, but I've used it successfully for my cookbooks. I know others are using her methods for services, direct sales, and even a local ice cream bar & grill that's constantly selling out. You've nothing to lose by taking a look ... and a whole bunch to gain.
*  *  *  *  *
Want nutritional information for a recipe?
Copy and paste the ingredient list and the number of servings into Calorie Count. 
It will give you an approximate calculation.

Need help doing conversions
between cups and grams or any such thing?
Use this site to give you all the different conversions for the different types of ingredients. 
---
PIN das ... when searching for the perfect light cake to serve the company you`re having over 
---
These German cookie recipes in English are quick and simple recipes to delight your family and friends.

My homemade chicken rice soup recipe is one you're sure to make often. Why? 'Cause it's so easy and so good. Make a huge batch that'll feed a crowd. Or, just so you can enjoy leftovers.
---
Words to the Wise
"Godliness makes a nation great, but sin is a disgrace to any people."
Proverbs 14:34 (NLT)
---
❤️ Marble Pound Cake Recipe made Just like Oma


By
Oma Gerhild Fulson
This favorite marble pound cake recipe has been in our family for years. It's a traditional German cake that's easy to make. It's one of hundreds of my recipes to choose from.

Ingredients:
chocolate,
milk,
butter,
sugar,
For the full recipe, scroll up ...