Oma's Easy Corn Chowder ❤️
➤ by Oma Gerhild Fulson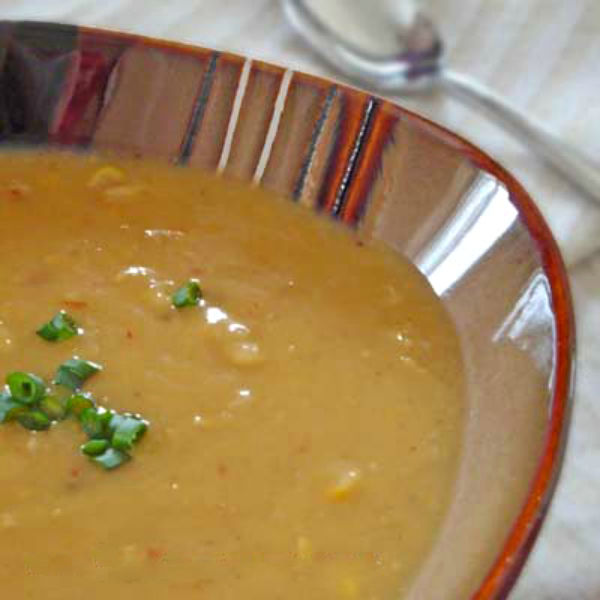 This easy corn chowder is one of the ultimate comfort foods. Why? So soothing. So creamy. So delicious. So EASY! Try this when you're in a hurry and need delicious. 
Corn soup recipes are easy quick meals to make. Why? Well, corn cooks so quickly. Use either canned or frozen for this recipe. Personally, I LOVE using frozen corn.
To me, it tastes just like fresh corn. 
So creamy and so delicious! Such a great comfort food! German? Check below!
What makes these soups so wunderbar? They bring back such wonderful memories of my Mutti's kitchen. So, of course, I had to write my own soup e-cookbook to share with my grandchildren. I know you'll LOVE it, too!
There are 84 full-color pages filled with step-by-step instructions and hints. Take a quick peek ...
Sharing these soup recipes from my Mutti and Oma to my own young grandchildren ... that's such a delicious way to pass on our German heritage :)
A bit of this and a bit of that ...
Want extra creaminess? Add about 2 - 3 tbsp of cream cheese along with the corn. 
Want extra spice? Add 1 clove of garlic, minced, along with the onions. Season with a bit of cayenne pepper at the end.
Want more flavor? Add some diced celery along with the onions.
Want to turn this into a Sweet Corn Soup? Add a bit of sugar at the end. :)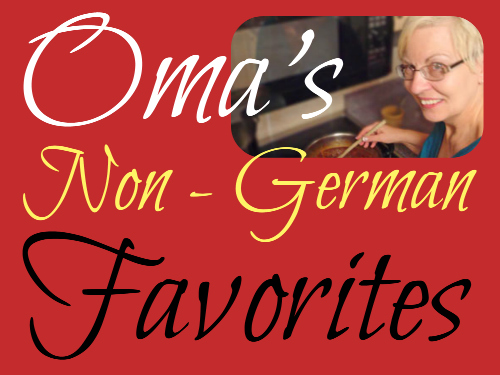 No it's not German! So, this is part of Oma's Quickies ... recipes that I love that are quick, easy, and delicious. 
Corn Chowder Soup recipes abound online. Just googling for them can take you all over the map.
Try mine and I think you'll agree, it's so easy to make this one. Easy comfort food for a day when you've got little time to make something else.
Easy corn chowder!
---
Oma says,
I love the sound of the word 'chowder' -- it even sounds comforting! But what is it in reality?
Wikipedia gives a good definition. It says that it's a seafood or vegetable stew that's often made with milk or cream and eaten with saltine crackers!
Love that. It almost sounds as if I eat saltine crackers with any soup that it will turn that soup into a chowder.
Not too sure about that. Personally, I like to think that cream needs to be added to make a soup into a chowder. Being of German descent, I love using cream, and adding it to this soup, just makes it ... so creamy!
---
Chowder info ...
The origins of the word appear to be French "chaudrée" being a thick fish soup (the word coming from chaudière meaning a pot).
Move forward to New England, and a variation of the word ... and you have the Newfoundlanders and Bretoners throwing the day's catch into a large pot along with other available foods.
Chowder is the result!

Most chowders have cream of some sort in them. If you've trying to cut back on the calories or fat, you can always try a lower fat-content. For example, if a recipe calls for 18% cream, use 10% or 5%.
If, on the other hand, you LOVE the creaminess, you can 'up' the fat content as well. Adding some cream cheese is also a nice way to increase the creaminess.
For some, there is nothing that replaces the creaminess except using real cream. In that case, just serve smaller portions and REALLY enjoy!
If you've been wanting to learn how to make chowder, try the recipe above. I think you'll find it easy :)
---
Oma's Easy Corn Chowder ❤️
Ingredients:
2 tbsp butter
½ onion, diced
½ red pepper, diced (optional)
¼ cup flour, all-purpose
1½ cups vegetable broth
2 cups milk (whole) or 10% cream
2 cups frozen corn kernels (or canned)
salt, pepper
chives to garnish
Instructions:

Heat butter in saucepan. Add onions and cook until translucent, about 3 minutes. Add red peppers, if using, and continue to cook for another 2 minutes. 
Stir in flour and cook for for several minutes.
Whisk in broth and milk and bring to a boil. Reduce heat and simmer, stirring, until thickened.
Add corn. Heat for a few minutes. 
Season with salt and pepper. Serve, garnished with chopped chives.
Makes 4 servings

Want nutritional information? Copy and paste the above ingredient list and the number of servings into Calorie Count for an approximate calculation.
Need help doing conversions between cups and grams, etc.? Use this site to give you all the different conversions for the different types of ingredients. 
Leave a comment about this recipe or ask a question?
Pop right over to my private Facebook group, the Kaffeeklatschers. You'll find thousands of German foodies, all eager to help and to talk about all things German, especially these yummy foods. 
I pop in all the time as well, to chat and to answer questions. 
Meet with us around Oma's table, pull up a chair, grab a coffee and a piece of Apfelstrudel, and enjoy the visit.
*  *  *  *  *
Want nutritional information for a recipe?
Copy and paste the ingredient list and the number of servings into Calorie Count. 
It will give you an approximate calculation.

Need help doing conversions
between cups and grams or any such thing?
Use this site to give you all the different conversions for the different types of ingredients. 
---
PIN this ...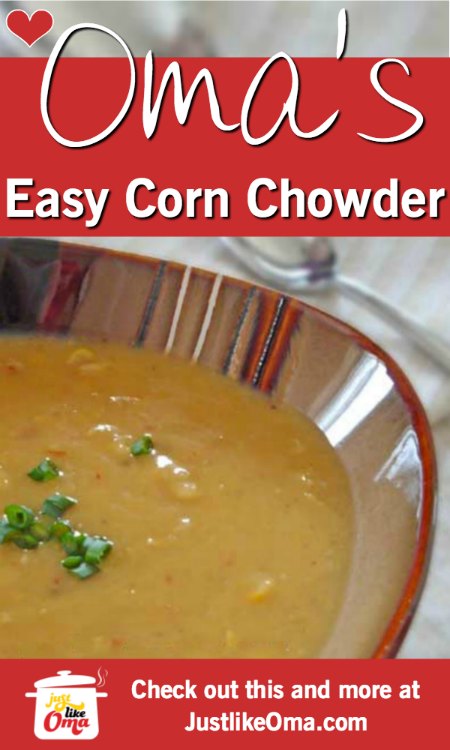 ---
Looking for a German blueberry cake that's so easy to make and so delicious? Look no further. It's here!

This easy recipe for sauerkraut is a staple in our German menu. Delicious with almost anything! This sauerkraut recipe can also be made VEGAN!
---
Words to the Wise
"Fools think their own way is right, but the wise listen to others."
Proverbs 12:15 (NLT)