Oma Gerhild's Easter Feast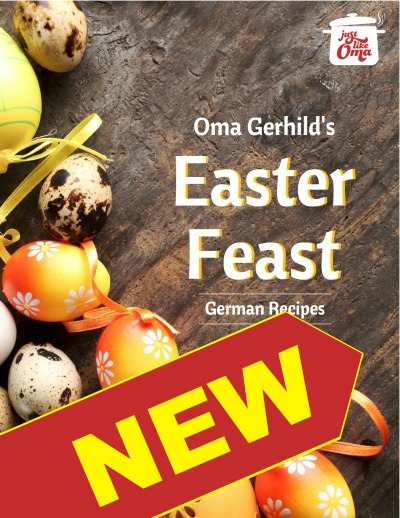 Easter, Ostern, in Germany is a delight that impacts the senses, both spiritually and physically.
The celebration starts on the Thursday before Easter and continues throughout the weekend.
Food is one of the main attractions! 
From Gründonnerstag to Karfreitag to Ostern, you'll need special recipes to celebrate this special time.
I've chosen my favorites to include in my Easter Feast, part of my holiday collection.
Many are my own, others my Mutti's recipes, and additional ones from friends.
Some recipes are favorites on this site. Other ones are new and only in this book.
So, why wait? Order my eBOOK today. It's immediately downloadable so you can start your Easter cooking and baking right away!
Oma Gerhild's EASTER FEAST includes my favorite 21 recipes such as these wunderbar treats . . .
Osterzopf ~ Braided Easter Bread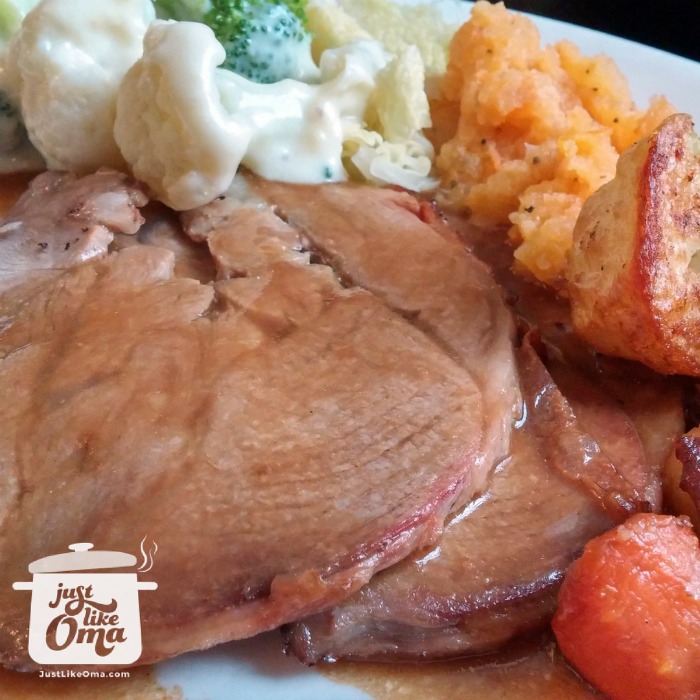 Roasted Easter Lamb
as well as . . .
Asparagus Salad
Frankfurter Green Sauce
Broccoli Cheese Soup
Spring Green Pea Soup
Brötchen ~ Bread Rolls
Kaiserschmarrn X2
Salmon & Spinach Casserole
Meatloaf with hidden Eggs
Slow Cooker Beef (like Rouladen)
Creamy Green Beans

Sweet/Sour Red Cabbage
Scalloped Potatoes
Thüringer Potato Dumplings
Apple Strudels X2
Kirschenmichel ~ Bread Pudding
Cream Puffs (Swans)
Schokosahne (Chocolate Cream) Torte
and . . .
Many tips on making alterations, substitutions, and variations to make the above recipes just the way you like.
Be ready to WOW your family and guests with an Easter Feast, just like your Oma!

Get your Oma Gerhild's EASTER FEAST ebook right now ... download immediately, and start to cooking and baking!
I'm confident that you'll enjoy my  PDF eBook, but should you disagree, I'll refund you right away. That's right.
Your satisfaction is guaranteed.
If at any time within 60 days from buying any eBook, you decide that this is not what you expected, just email me and I'll return your money instantly, no questions asked.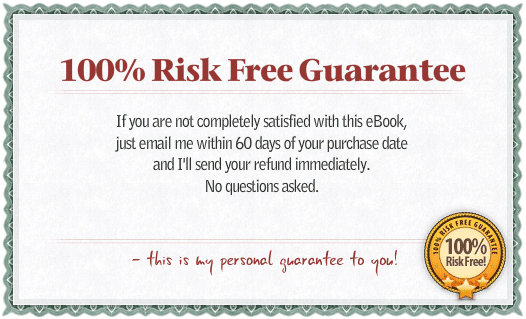 Intrigued? Decide for yourself ... it's RISK FREE ... you won't be disappointed!
Get your Oma Gerhild's EASTER FEAST ebook right now ... download immediately, and start to bake!
Frohe Ostern! 


---
Good News!
"For God so loved the world, that he gave his only Son, that whoever believes in him should not perish but have eternal life. For God did not send his Son into the world to condemn the world, but in order that the world might be saved through him."
John 3:16-17