Oma's Baked Potato Pancakes Recipe ❤️
➤ by Oma Gerhild Fulson
FTC Disclosure: Making a purchase via a link on the page? I may earn a small commission on the transaction - at no added cost to you. Thanks!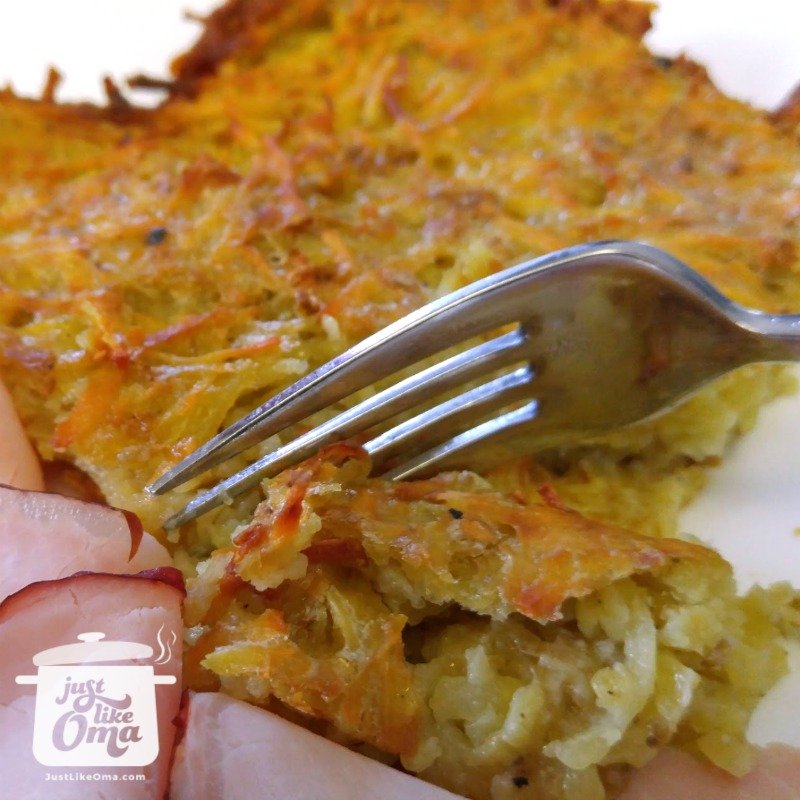 This potato pancakes recipe is my variation of the potato kugel similar to that traditional Dibbelabbes dish from Saarland. It's baked in the oven, like a potato gratin or casserole, and gets a wonderful crispy dark crust on top and bottom and the insides are lovely tender, almost creamy!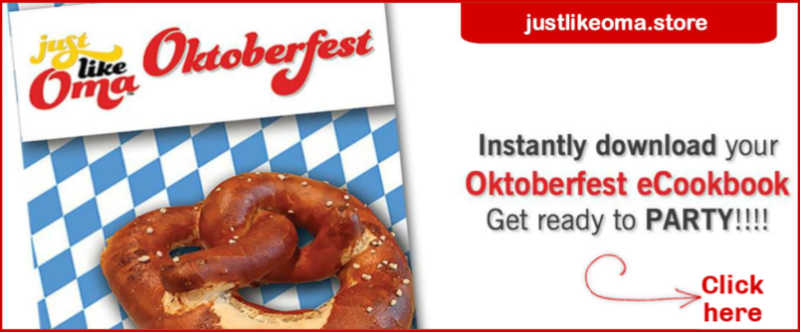 If, however, you're looking for the fried potato pancakes, check out this easy recipe I make using a blender. I prefer to fry these outside using the side burner of the BBQ to keep the smell outside.
Oma's Baked Potato Pancakes Recipe❤️
Ingredients:
1 small onion
3 lbs potatoes, peeled 
⅓ cup corn starch

2 tsp salt
freshly ground pepper
3 eggs
¼ cup + 1 tbsp butter
Instructions:
Preheat oven to 400°F.

Finely chop onion and set aside.
Grate potatoes, using coarse side of grater (or use food processor).
Thoroughly mix together grated potatoes, onions, and cornstarch in a large bowl.
Add salt, pepper and eggs. Mix well. (It's easiest to use your hands.)
Put ¼ cup butter into casserole dish (about 10" x 12") and place in oven until butter melts and sizzles (but doesn't brown).
Remove casserole dish from oven and carefully add potato mixture (be careful the butter doesn't splatter on you), and level it out. Dot the remaining tbsp butter on top.
Return to oven and bake for 1 hour or until nicely browned on top and tender in the middle. If the top browns too quickly, loosely cover with foil, but remove it for the last 5 minutes.
Makes about 6 servings.

---
I mentioned Dibbelabbes above. That's from Saarland and is made in a similar fashion, only it has leeks and smoked meat added. It is then baked in a cast iron "Dibbe" or gratin dish.
The time it took for my oven to heat up and then melt the butter in the dish was all the time I needed to grate the potatoes and mix everything together. Perfect as a side dish or supper by itself!
In Germany, pancakes are readily available at outdoor markets and festivals. One of the reasons is that it's easier and doesn't smell up the kitchen with the "frying smells". Never-the-less, fresh, made-at-home potato pancakes are a treat! So, I usually make them outside on the BBQ's side burner. Now, though, this Potato Pancakes recipe (or casserole) will be used instead, especially when it's too cold out!
Oma says,
I developed this dish one day when I had ½ bag of potatoes that needed to be used up. I really didn't want to smell up the house with frying potato pancakes, although I really wanted to have some. So, after much searching in my cookbooks and googling, I took several recipes and combined them into this one.
It brought RAVE REVIEWS from hubby. I must admit, we ate almost the whole thing for supper. I served a couple of fried eggs with it to turn it into a dinner, but, in reality, I could have sat and eaten the whole thing!!!! 
I LOVE potatoes. And, this dish will definitely be made often.
Leave a comment about this recipe or ask a question?
Pop right over to my private Facebook group, the Kaffeeklatschers. You'll find thousands of German foodies, all eager to help and to talk about all things German, especially these yummy foods. 
I pop in all the time as well, to chat and to answer questions. 
Meet with us around Oma's table, pull up a chair, grab a coffee and a piece of Apfelstrudel, and enjoy the visit.
*  *  *  *  *
Thinking of starting your own Handmade Business?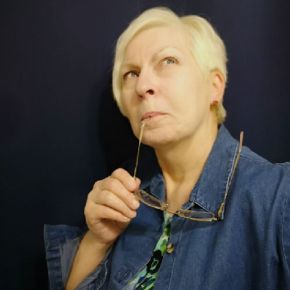 This Oma KNOWS you CAN do it.
How do I know?
Well, if I can do it, anyone can.
I've even figured out how I can help you.
I've teamed up with my own business coach, Renae Christine (yes, do google her!), to bring you this free workshop. After you watch it, ask me any questions and I'll gladly answer them.
Don't hesitate. I'm not sure how long Renae will keep this free workshop available.
PS:  Yes, Renae really is as amazing as all the reviews say.
PPS: Yes, the course is for handmade items, but I've used it successfully for my cookbooks. I know others are using her methods for services, direct sales, and even a local ice cream bar & grill that's constantly selling out. You've nothing to lose by taking a look ... and a whole bunch to gain.
*  *  *  *  *
Want nutritional information for a recipe?
Copy and paste the ingredient list and the number of servings into Calorie Count. 
It will give you an approximate calculation.

Need help doing conversions
between cups and grams or any such thing?
Use this site to give you all the different conversions for the different types of ingredients. 
---
PIN this ...

---
These German cookie recipes in English are quick and simple recipes to delight your family and friends.

My homemade chicken rice soup recipe is one you're sure to make often. Why? 'Cause it's so easy and so good. Make a huge batch that'll feed a crowd. Or, just so you can enjoy leftovers.
---
Words to the Wise
"Those who follow the right path fear the Lord; those who take the wrong path despise him."
Proverbs 14:2 (NLT)
---
Oma's Baked Potato Pancakes Recipe❤️


By
Oma Gerhild Fulson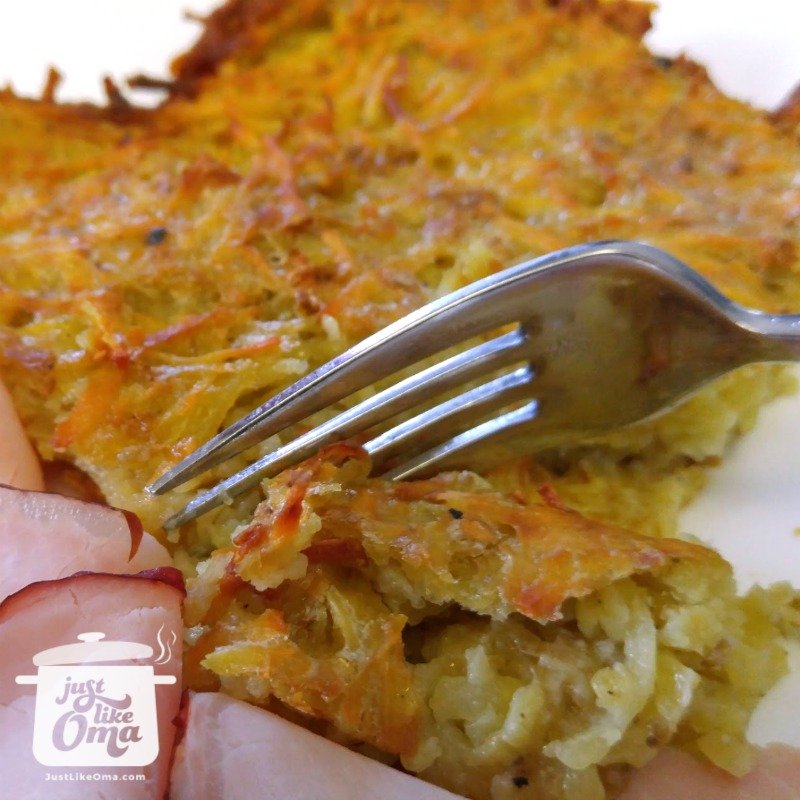 This potato pancakes recipe is my variation of the potato kugel, that traditional Dibbelabbes dish from Saarland.

Yield:
6 servings

Ingredients:
1 onion,
⅓ cup corn starch,
3 eggs,
3 lb potatoes,
¼ cup butter,
For the full recipe, scroll up ...