Roasted Butternut Squash Recipe ❤️

➤ by Oma Gerhild Fulson
FTC Disclosure: Making a purchase via a link on the page? I may earn a small commission on the transaction - at no added cost to you. Thanks!
This roasted Butternut Squash Recipe is one of my favorites. It's so easy to make, healthy, and economical. It tastes so good - kids love it. Not only does butternut squash taste good, it's so good for you. With its nutty flavor and mildly sweet taste, it is full of vitamins, minerals, and high in fiber. With its golden yellow color, it's a healthy side dish to add visual appeal to almost any meal.

For something just a bit different and a bit more Canadian, pour ½ cup of maple syrup on top instead of brown sugar. Or, use apricot jam instead. None of these variations are German recipes, but they are so good! As you can see in the photo above, this squash fits perfectly to a German' meal.
Roasted Butternut Squash Recipe ❤️

Ingredients:
2 x 2-lb Butternut Squashes (or 1 x 4-lb)

1 tsp salt

4 tbsp butter

4 tbsp brown sugar

Instructions:
Preheat oven to 400°F

Halve each squash lengthwise and scoop out seeds. 

Place squash halves, cut-side up, in roasting pan.

Sprinkle with salt, dot with butter, and sprinkle brown sugar on top.

Bake, uncovered, until softened, about 50 minutes.

Scoop out and serve as is or mash and then serve. Season with salt and freshly ground pepper.

Makes 4 servings.

---
Tips for Roasting Butternut Squash
Use 2 lb squash: serve ½ squash for each person.
Use a 4 lb squash: scoop the cooked squash into a bowl and serve as is or mash.
To make squash easier to cut, just wash and dry it, and put it in microwave for about one to two minutes. This will soften skin making it easier to cut.
For easy cleanup, line baking sheet or roasting pan with foil.
This method is really an easy way how to cook butternut squash. If you really like roast butternut squash, try it in a casserole with cherry tomatoes and blue cheese.
I know it sounds, well, sort of weird. At least that was my first reaction to the recipe. But once I tried it, I was hooked. It's really good!
I really wish I would have learned about this "gebackener Butternusskürbis" in my childhood years. My Mutti never cooked this ... didn't seem to be part of her upbringing either.
But, now, it's such a favorite of our family. It's so delicious AND so healthy. I find I try many different types of recipes with the squashes ... but often come back to this simple basic one.
Leave a comment about this recipe or ask a question?
Pop right over to my private Facebook group, the Kaffeeklatschers. You'll find thousands of German foodies, all eager to help and to talk about all things German, especially these yummy foods. 
I pop in all the time as well, to chat and to answer questions. 
Meet with us around Oma's table, pull up a chair, grab a coffee and a piece of Apfelstrudel, and enjoy the visit.
*  *  *  *  *
Thinking of starting your own Handmade Business?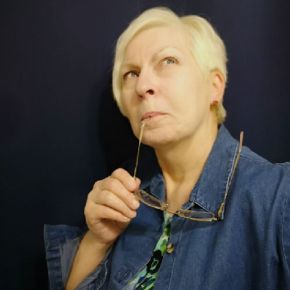 This Oma KNOWS you CAN do it.
How do I know?
Well, if I can do it, anyone can.
I've even figured out how I can help you.
I've teamed up with my own business coach, Renae Christine (yes, do google her!), to bring you this free masterclass. After you watch it, ask me any questions and I'll gladly answer them.
Don't hesitate. I'm not sure how long Renae will keep this free masterclass available.
PS:  Yes, Renae really is as amazing as all the reviews say.
PPS: Yes, the course is for handmade items, but I've used it successfully for my cookbooks. I know others are using her methods for services, direct sales, and even a local ice cream bar & grill that's constantly selling out. You've nothing to lose by taking a look ... and a whole bunch to gain.
*  *  *  *  *
Oma's Cookbooks (downloadable & print)
*  *  *  *  *
Want nutritional information for a recipe?
Copy and paste the ingredient list and the number of servings into Calorie Count. 
It will give you an approximate calculation.

Need help doing conversions
between cups and grams or any such thing?
Use this site to give you all the different conversions for the different types of ingredients. 
---
PIN this ...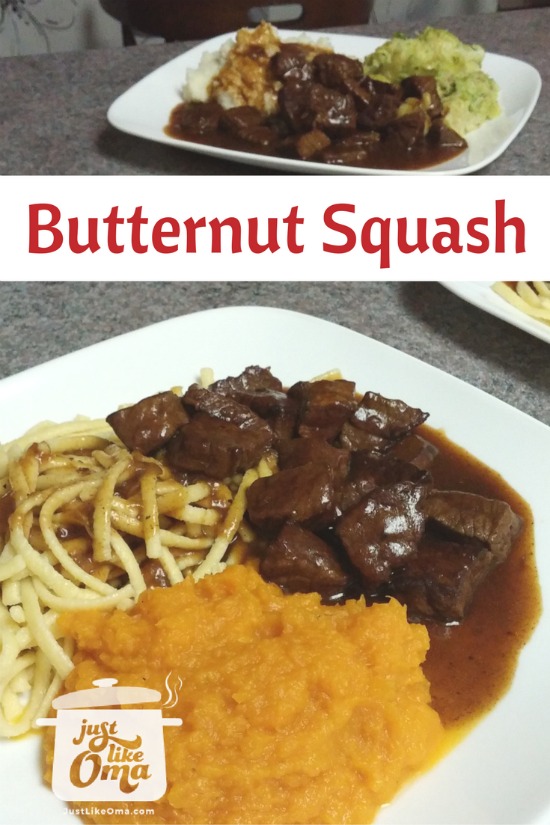 ---
Try this slow cooker roast beef and you'll be amazed at how much this tastes like rouladen WITHOUT the work.

Learn how to cook pork hocks, anytime you want something traditionally German and wonderfully delicious! A hearty meal for any time of the year!
---
Words to the Wise
"Haughtiness goes before destruction; humility precedes honor."
Proverbs 18:12 (NLT)