All About Me ~ Oma Gerhild❤️

FTC Disclosure: Making a purchase via a link on the page? I may earn a small commission on the transaction - at no added cost to you. Thanks!
Hi! I'm Gerhild Fulson and welcome to my website!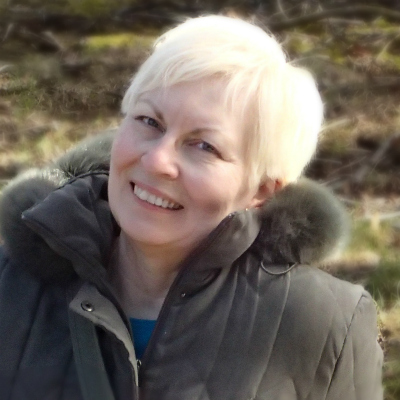 Born in Germany, immigrated to Canada as a toddler, wife of one (celebrated our 48th anniversary this year), mother of three, grandmother of three, teacher, writer, cook, website consultant, mentor, and lover of life: that's me.
I live close to Niagara Falls in Southern Ontario. These gorgeous surroundings enable my hubby, Andy (Pastor Wolle), and I to go on photographic outings to take photos to post on our websites. Of course, most of my photos are of food!

With so much going on right now, I feel like I've just started to fulfill the real purpose of my life. So blessed to be able to say that!
The present path I'm on started in 2006 with a trip to Germany. It was our first trip back since we'd immigrated over 50 years ago.
What struck both Andy and I was the deadness of many of the churches we visited. Beautiful, historic buildings, lovingly restored, empty, except for tourists.
We were struck by the hopelessness of many we spoke to … their families suffering with cancer, depression, and suicide.

We returned, and together with another couple, founded the Gottes Wort ministry and now travel yearly to Germany, ministering and teaching in small house groups and churches. Follow along with us on Gottes Wort Facebook where you'll join the over 202,000 fans, mostly German-speaking Brazilians!
To fund this, I started quickgermanrecipes.com (justlikeoma.com). Together with this website and Quick German Recipes Facebook (over 100,000 fans), I so enjoy being able to share my German heritage and culture with others.
All the funds coming in from the sale of my e-cookbooks / ads / promotions as well as the online business coaching I do (Fulson Web Publishing) goes to the Gottes Wort ministry.
It's always a joy when someone writes in to say that what they've read and/or made has rekindled fond memories of being in the kitchen with their Mutti and Oma.
What I try to include here on my site are recipes that are traditional, yet quicker and easier to make than the original. Many are my own creations, such as Flatladen.
This is my take on Rouladen. In fact, when I first posted it online, if you googled Flatladen, the result was 0. That's because it's a word created by my boys. If you google it now, there are over 10,000 results. My recipe! Other recipes here are adaptations or things I've experimented with. All are delicious!
How I started this website ...
A couple of years ago, a friend of mine told me about
starting up a website business
. She showed me some of the
monthly checks she was receiving
. Wow, I thought, What about me? This would be an easy way to share my recipes! I
loved
working on the computer. I
loved
cooking. Why not marry the two?
In fact, as soon as
I signed up with Site Build It!,
I decided to go to Bible College full-time. During that time, I followed the
Action Guide
, and my site was up quickly and soon I
started making money
. And that all during studying, researching term papers, and doing projects for school!
Perhaps you're saying, "What about me?". It's ideal for a stay-at-home Mom, a retiree, or anyone whose interested in making money. Don't know what to do the site on? Don't let that stop you. They'll walk you through that process as well.

One thing that's important when choosing any company to work with is to make sure that you're choosing one that's REAL. One that will actually HELP YOU turn your passion into your business. I've written a SBI! review ... take a look ... there's some really important data and proof there to check out. 
Curious a bit more? Check out this interview that SoloBuild It! Blog did with me ... click here.
Not quite sure if you can tackle this yourself, or if you want to check me out a bit further, go to my own Fulson Web Publishing where I provide consulting and coaching ... and let me help you! 

Blessings,
Gerhild Fulson
*  *  *  *  *
Want nutritional information for a recipe?
Copy and paste the ingredient list and the number of servings into Calorie Count. 
It will give you an approximate calculation.

*  *  *  *  *
Need help doing conversions between cups and grams or any such thing?
Use this site to give you all the different conversions for the different types of ingredients. 
*  *  *  *  *
---
---
Words to the Wise
 "The Lord preserves those with knowledge, but he ruins the plans of the treacherous."
Proverbs 22:12 (NLT)