Mutti's Homemade Pancakes Recipe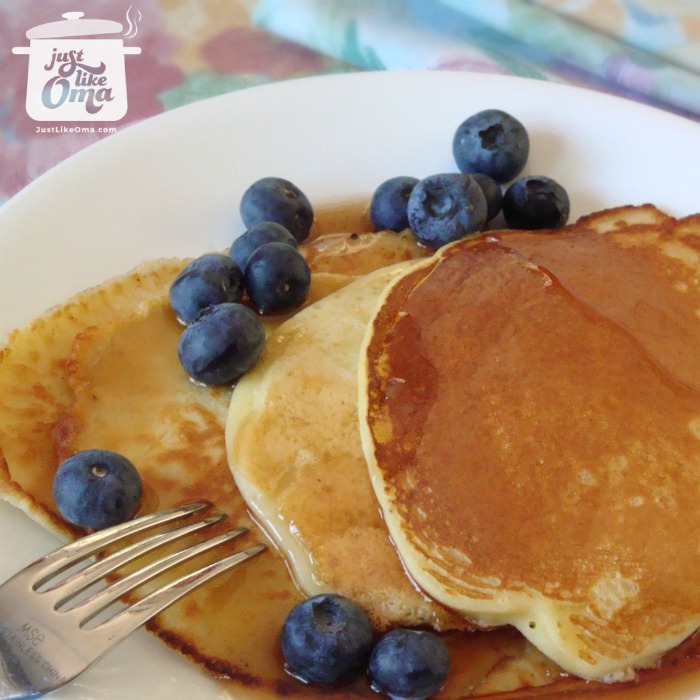 Yum
This German homemade pancakes recipe, aka Pfannkuchen, is so easy to make. It's very traditional for either breakfast, lunch, or a light supper and can even be used as a dessert! If you're looking for a simple pancake recipe, then try my Mutti's recipe!
These pancakes are delicious served spread with a bit of jelly and then rolled up. A real finger food! Totally wunderbar!

Mutti's Homemade Pancakes Recipe
Ingredients:
4 eggs
2 cups milk
2 cups flour, all-purpose
pinch salt
pinch sugar
pinch baking powder
oil or butter for frying
Instructions:
In a bowl, whisk together eggs and milk.
Slowly mix in flour. Add pinch of salt, sugar, and baking powder.
Batter should be fairly thin. Add a little water if necessary.
Let batter rest for about 20 minutes (if you have time)
Whisk batter before using.
Heat oil in frying pan and pour in a ladle of batter.
Fry until golden (only takes about one minute) and then turn, frying second side until golden.
Keep warm until all pancakes are done.
Hints:
Serve spread with jelly and rolled up.
Serve with syrup and butter.
Serve with fruit or fruit spread.
Experiment with this pancake batter recipe by adding chopped apples, blueberries, chocolate chips, etc., creating your own best pancake recipes!


Perhaps you're thinking that all German pancakes are the puffy ones shown when you google. If you'd like that type, then check out my German apple pancake. Deliciously wunderbar!
To make this a more substantial meal, why not serve bacon with these German pancakes? I know what you are probably thinking. That's way too messy! BUT, here's an easy and non-messy way to make lots and lots of bacon. Follow the recipe for how to bake bacon and you'll never go back to frying it again.
What's best about baking bacon is that while you're making the pancakes, the bacon is taking care of itself in the oven. Easy and delicious!
Oma says,
Although it's best to let the batter rest about 20 minutes before using, if you're in a hurry, you can miss this step.

I loved adding coarsely chopped peeled apples to this as I was making it for our boys when they were young. That way they not only got lots of protein because of the high content of eggs and milk, but also some extra fibre.
German Breakfast Recipes
---
More German Recipes ...
---
---
*  *  *  *  *
Want nutritional information for a recipe? Copy and paste the ingredient list and the number of servings into Calorie Count. It will give you an approximate calculation.

---
---
Get your FREE poster ... Herbs & Spices in the German Kitchen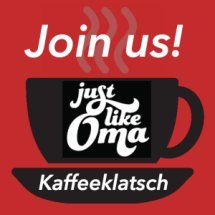 by Subscribing to my FREE Newsletter ...

Just like Oma ~  Kaffeeklatsch*
*Kaffeeklatsch: /ˈkafeːˌklatsh / (noun) an informal gathering for coffee and chatting
Experience Germany: food, people, country, & RECIPES!

---
PIN this ...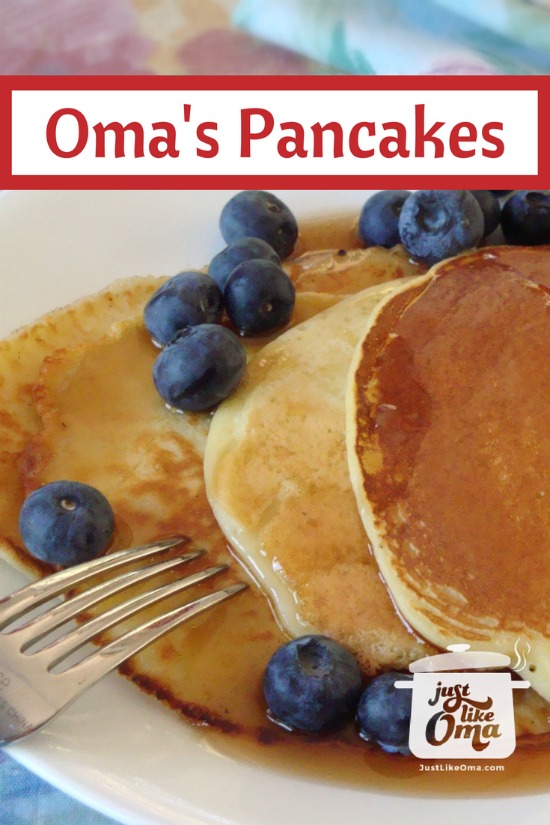 ---
Words to the Wise
"Blessed are those who are generous, because they feed the poor."
Proverbs 22:9 (NLT)