Pictures of Germany
➤ by Oma Gerhild Fulson
These unusual pictures of Germany bring back such wonderful memories of the wonderful people and places I've visited, including some of the foods I've enjoyed along the way.

I've been asked to share my pictures of Germany, so I'm going to be adding more and more as I go through my 'thousands' of photos and do some major editing. Keep coming back here as I get a chance to post them. 
I've only been traveling to Germany for the past six years, but have managed to travel through most regions in that time. Although I was born in Germany, my parents immigrated to Canada in 1953 when I was just a toddler. 
My only memories are ones that were kept alive by my parents through pictures. Now, that I've had a chance to actually see Germany myself, I can understand their longing to return. 
Sometimes it's the food. Other times it's just being surrounded by others who speak the same language, Mostly, though, it's being able to visit with family and friends.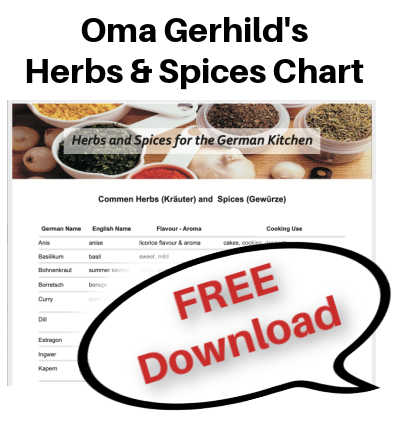 Freiburg
Insel Mainau
Need that "all's good with the world" feeling? Comfort food will do that. Get your copy of Oma's German favorites in her Comfort Foods e-Cookbook.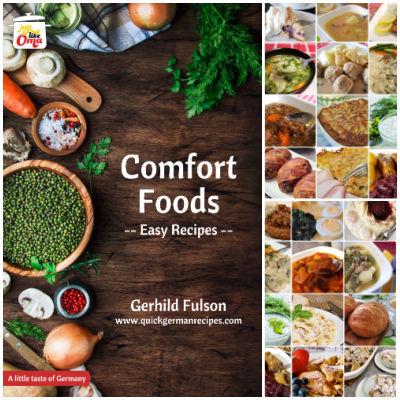 Take a peek at all Oma's eCookbooks. They make sharing your German heritage a delicious adventure!
Check out this page for a map of Germany. You'll see that Germany is divided into sixteen states or 'Länder' which also include several city-states. 
As I go through my photos, I'll be able to post some from each region. As always, I try to focus on the foods, in this case, the regional foods. I certainly love the challenge when I'm in Germany to check out the various eating establishments. I just need to remember to get out the camera before diving into the food :)
Leave a comment about this recipe or ask a question?
Pop right over to my private Facebook group, the Kaffeeklatschers. You'll find thousands of German foodies, all eager to help and to talk about all things German, especially these yummy foods. 
I pop in all the time as well, to chat and to answer questions. 
Meet with us around Oma's table, pull up a chair, grab a coffee and a piece of Apfelstrudel, and enjoy the visit.
Make this chicken fricassee recipe and you'll think you're back in Oma's kitchen. German comfort food. Originally just a 'leftover' meal, now it graces the best restaurant menus.

Oma's TOP 10 German foods that will have you thinking you're back in your Omas kitchen in Germany. Cooking and baking together, but best of all, making memories!

This German apple cake always looks amazing and tastes scrumptious! So quick and easy to make, it's just like Oma's versunkener Apfelkuchen served fresh from the oven.
*  *  *  *  *
Words to the Wise
"The godly give good advice to their friends, the wicked lead them astray."
Proverbs 12:26 (NLT)