German Meat Dishes eCookbook - vol.1
Several years ago, I published my first meat cookbook, German Meat Recipes. It quickly became a best seller! Now, revamped with new recipes added, including more tips and tricks, this volume will be a welcome addition to your German recipe collection.

There's something wonderful about having a German meat-and-potato dinner. So deliciously wunderbar! With gravy and red cabbage on the side, the traditional German meal is both hearty and satisfying.

I love food as much as most people. I just don't have too much time to spend in the kitchen. That's why you'll find the traditional German meat recipes here, made easier and in modern ways.
Here's what you'll cook with my help: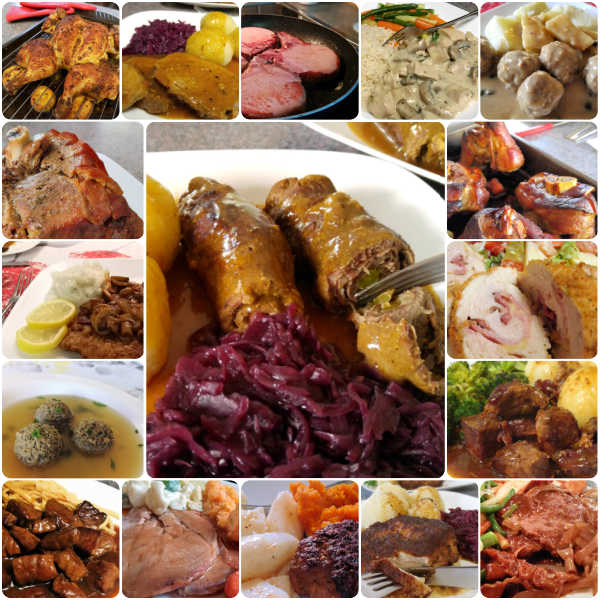 Brathähnchen (Roast Chicken)
    Flatladen (Rouladen alternative)
    Frikadellen (Hamburgers)
    Gulasch (Goulash)
    Hühnerfrikassee (Chicken Fricassee)
    Hühnerrouladen (Chicken Cordon Bleu)
    Kasseler mit Sauerkraut (Smoked Pork Chops with Sauerkraut)
    Königsberger Klopse mit Sosse (Meatballs with Sauce)
    Krustenbraten (Roast Pork with Crackling)
    Lammbraten (Roast Lamb)
    Leber mit Zwiebeln (Liver with Onions)
    Leberknödel (Liver Dumplings)
    Rinderrouladen (Beef Roulades)
    Sauerbraten (Marinated Beef, Northern German Style)
     Schnitzel mit Jägersosse (Schnitzel with Hunter's Sauce)
    Schweinekotelett (Pork Chops)
    Schweinshaxen (Pork Hock, Bavarian Style)
There aren't any fancy methods or difficult procedures. Just follow the steps, one at a time, and you too will be serving those mouth-watering meat dishes that bring "oohs" and "aahs" from your family and friends.


Since this eCookbook is immediately downloadable, you'll be able to start cooking right away! 
> THIS IS A PDF DIGITAL DOWNLOADABLE E-COOKBOOK. No physical book will be shipped or mailed. Price is in USD.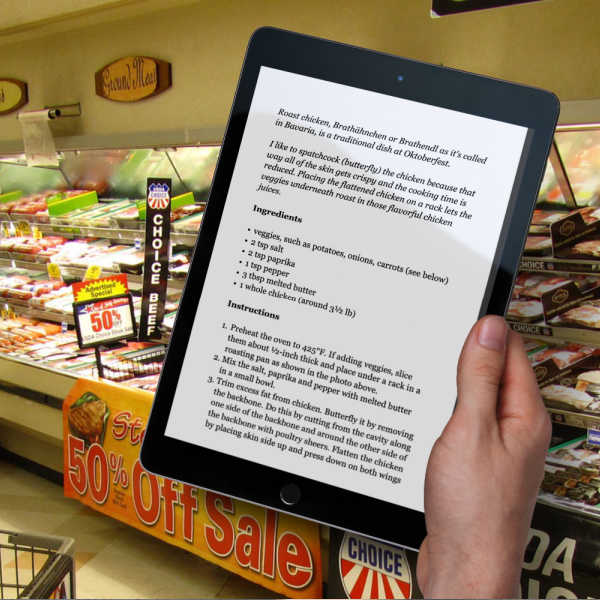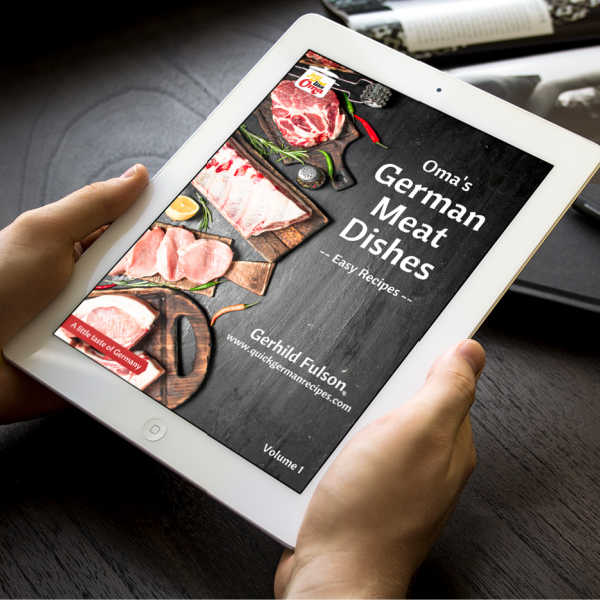 Oma's German Meat Dishes eCookbook
$20.00

---
Many German recipes use ingredients only available in Germany. Since I don't live in Germany, having access to these isn't always easy. So, I experimented with my Mutti's recipes (many came from her hand-written notes) and made them with ingredients easily purchased at my local Canadian grocery store.

CRAVING MORE GERMAN FOOD?
These e-cookbooks, written in English, are the result. Since they are instantly downloadable PDFs, the moment you order them, you'll be cooking and baking just like Oma in no time at all! (Prices below are in USD.)
See them all in my new online store!