Coconut Cake Recipe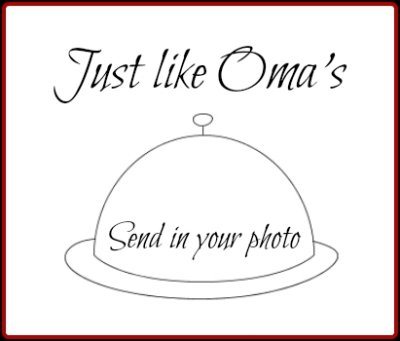 This Coconut Cake recipe, and the one following it, are among some of the best coffee cake recipes.
In other words, need something delicious to go with your coffee?
These are it!
These are variations of "Kokosplattenkuchen", one a bit easier than the other. 
For these recipes use grated or desiccated coconut. If these aren't available, shredded can be used. It's just a bit more difficult to cut nice pieces because the shreds pull the topping apart. Still delicious though!
If you love coconut, then you really need to try them both.
---
Recipe for Coconut Cake
Ingredients:
2/3 cup butter
1/2 cup granulated sugar
4 egg, separated
2 1/2 cups all-purpose flour
2 tsp baking powder
approx. 1 cup apricot jam
1 1/3 cups granulated sugar
3 cups grated coconut
Instructions:
Preheat oven to 375 F.
Cream butter and 1/2 cup sugar in mixing bowl. Add 4 egg yolks. Combine flour and baking powder. Add flour mixture to bowl and mix thoroughly.
Spread dough onto greased baking sheet.
Brush apricot jam over dough.
Whip 4 egg whites. Add 1 1/3 cups sugar and whip until sugar is dissolved (take some mixture and rub between your fingers. Should not feel "gritty"). Add coconut.
Spread coconut mixture over jam.
Bake about 30 minutes or until nicely browned.
Cool before serving.
Another Coconut Cake Recipe
Ingredients:
1 cup minus 2 tbsp butter
1 cup granulated sugar
3 tsp vanilla sugar, divided
6 eggs
1 lemon, zested
2 1/2 cups all-purpose flour
2 tbsp cornstarch
2 tsp baking powder
2 1/2 cups grated coconut
Instructions:
Preheat oven to 400 F.
Cream butter, 1 cup sugar, and 1 1/2 tsp vanilla sugar in mixing bowl. Add eggs one, mixing well after each one.
Add lemon zest.
Mix together flour, cornstarch, and baking powder. Add to mixing bowl and stir until well mixed.
Spread dough onto greased baking sheet.
Sprinkle coconut over top. Sprinkle 1 1/2 tsp. vanilla sugar over top.
Bake for 25 - 30 minutes, or until golden-brown.
Let cool slightly before cutting into bars, 1 1/2 " X 3". Makes about 25 pieces.
---
Some more German Coffee Cakes ...
---
More German Recipes ...
---
---
*  *  *  *  *

Want nutritional information for a recipe? Copy and paste the ingredient list and the number of servings into Calorie Count. It will give you an approximate calculation.
---
---
Get your FREE poster ... Herbs & Spices in the German Kitchen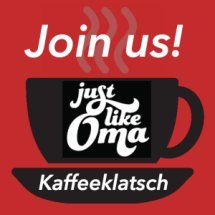 by Subscribing to my FREE Newsletter ...

Just like Oma ~  Kaffeeklatsch*
*Kaffeeklatsch: /ˈkafeːˌklatsh / (noun) an informal gathering for coffee and chatting
Experience Germany: food, people, country, & RECIPES!

---
---
German Recipes

›
Cakes
› Coconut Cake
Words to the Wise
"A quarrelsome wife is as annoying as constant dripping on a rainy day.  Stopping her complaints is like trying to stop the wind or trying to hold something with greased hands.
Proverbs 27:15-16 (NLT)