Oma's Summer Salads ❤️

When the trip to the farmer's market fills your kitchen with fresh produce or when your garden is overflowing with ripe tomatoes, it's time for summer salads.
Salads are a 'must-have' for a traditional German meal. They can also be the main attraction on your table. Among the very traditional ones I've included in this collection are the frequently requested German potato and cucumber salads.
And, here are many more variations to taste-test. With Germany's diverse culinary background, what is traditional in the north can be unheard of in the south. And, vice versa.
Many are my own, others my Mutti's recipes, and additional ones from friends.
Some recipes are favorites on this site. Other ones are new and only in this book.
So, why wait? Order my eBOOK today. It's immediately downloadable so you can start enjoying your summer salads made just like Oma right away!
Oma's SUMMER SALADS ebook includes my favorite 24 recipes such as these wunderbar treats . . .
Oma's Carrot & Apple Salad
Oma's Radish Salad
as well as . . .
Carrot & Apple Salad
Confetti Salad
Corn Salad
Cucumber Salad (NG)
Cucumber Salad (SG)
Egg Salad
Fennel Salad
Fleischsalat
Green Asparagus Salad
Herring Salad
Lettuce Salad with Grapes
Potato Salad (NG)
Potato Salad, Easy (NG)
Potato Salad, (SG)
Potato & Herring Salad
Radish Salad
Sauerkraut Salad
String Bean Salad
Tuna Salad
Tomato Salad
Wurstsalat
Easy Vinaigrette
Homemade Mayonnaise
Aioli & Garlic Mayonnaises
and . . . 10 More Salad Dressing Combinations!
Many tips on making alterations, substitutions, and variations to make the above recipes just the way you like.
Be ready to WOW your family and guests with Summer Salads, made just like your Oma!

Get your Oma's Summer Salads ebook right now ... download immediately, and start to cooking!
I'm confident that you'll enjoy my  PDF eBook, but should you disagree, I'll refund you right away. That's right.
Your satisfaction is guaranteed.
If at any time within 60 days from buying any eBook, you decide that this is not what you expected, just email me and I'll return your money instantly, no questions asked.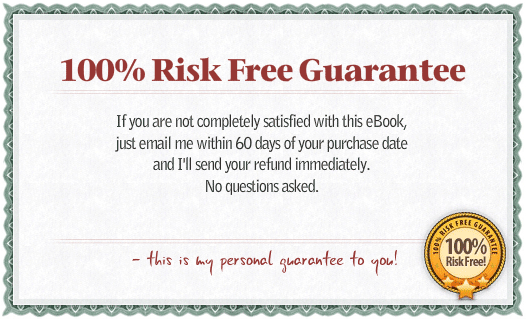 Intrigued? Decide for yourself ... it's RISK FREE ... you won't be disappointed!
Get your Oma's SUMMER SALADS ebook right now ... download immediately, and start to bake!
Happy Summer!
---
Good News!
"For God so loved the world, that he gave his only Son, that whoever believes in him should not perish but have eternal life. For God did not send his Son into the world to condemn the world, but in order that the world might be saved through him."
John 3:16-17
---
PIN this and share with others ...