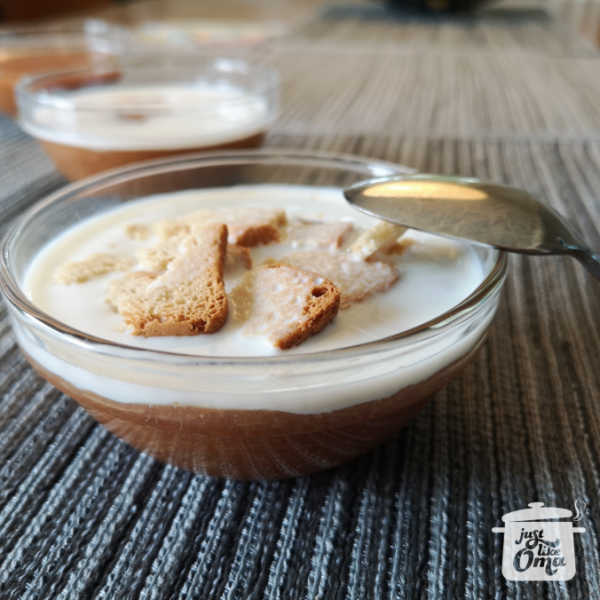 German Rhubarb Pudding Recipe – Heidi's Rhabarbergrütze

This German rhubarb pudding, aka Rhabarbergrütze, is a great way to use up and enjoy that lovely homegrown rhubarb!
A warm, solacing treat for the Spring time! Delicious with ice cream! 
Prep Time


10 minutes


Cook Time


10 minutes


Total Time

20 minutes

Servings:

Makes 8 servings
Ingredients:
2½ pound trimmed rhubarb, chopped 
2 cups water or part juice (any red juice will do)
1 cup granulated sugar
4 tablespoons Bird's Custard Powder (or cornstarch)
¼ cup cold water
2 teaspoons vanilla extract
Instructions:
To prepare rhubarb, you may need to peel it if it is too stringy. Once peeled, chop to whichever size you find best. 
In a large pot, combine rhubarb, water and sugar.
Bring to boil, and simmer for 5 to 10 minutes.
Mix Bird's Custard powder with the cold water.
Add to rhubarb mixture, simmer for approx. 1 minute. 
Let cool and stir in vanilla extract.
Add more sugar or vanilla extract if needed. 
Notes/Hints:

If you choose to use juice as an alternative for water, I suggest using any red juice. I used cherry juice, and it worked great!
*  *  *  *  *

Unless otherwise noted recipe, images and content © Just like Oma | www.quick-german-recipes.com