Oma's Regional Traditional German Food: Bavaria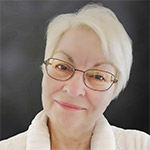 by: Gerhild Fulson  /  Cookbook Author, Blogger, German Oma!
Tradition is a very, very important part of Bavaria, the largest state of Germany. Over 1,500 years of history contribute to the makeup of this region and its cuisine.
As one of the oldest states in Europe, the beginning of the Duchy of Bavaria started in the 6th century and progressed to the status of the Free State of Bavaria in 1946.
What was once a poor agricultural based province, Bavaria has become a prosperous industrial hub (with companies such as BMW, Audi, Adidas, Puma . . .) 
Bavaria borders Austria, Switzerland and the Czech Republic as well as the neighbouring German states of Baden-Württemberg, Hessen, Thuringia, and Saxony. There are so many beautiful landscapes in Bavaria, from the Zugspitze (Germany's highest mountain) to the river valleys of the Main and Danube.

Almost a quarter of all tourism takes place in Bavaria. One can go hiking and climbing in the Alps and then go sailing and windsurfing in the many lakes, such as the Chiemsee (Bavarian Sea), Tegernsee, Königssee, Ammer, und Starnberg.
Then there's always the Romantic Road to follow that goes from the Lower Franconia region to the Allgäu with the baroque city of Würzburg and the Neuschwanstein and Hohenschwangau castles along the way.
All along the way are opportunities to try the different cuisines of the "four tribes" of Bavaria. (These "four tribes" are the "old Bavarians", the Franks, the Swabians, and the Sudeten Germans which immigrated here after 1945.)
From the State Opera in Munich to the 14,000 theatre performances throughout Bavaria to the Passion Play in Oberammergau to the Oktoberfest celebration that attracts over six million tourists, this region of Germany truly is a cultural feast.
A culinary feast as well, even to the establishing of a symbolic "sausage wall" that divides the Free State of Bavaria from the land to the north --- the Prussians!
The "Weisswurst" is Bavarian, and the only way to eat it is with pretzels or bread rolls and mustard. Anything else would be considered taboo!
Another Bavarian treat is "Leberkäs". Translated, this means "liver cheese." However, there is neither liver or cheese in this meatloaf made from finely ground beef and pork, bacon, spices, and crushed ice.
Celebrate Oktoberfest right at home with these German recipes found right here in Oma's Oktoberfest e-Cookbook.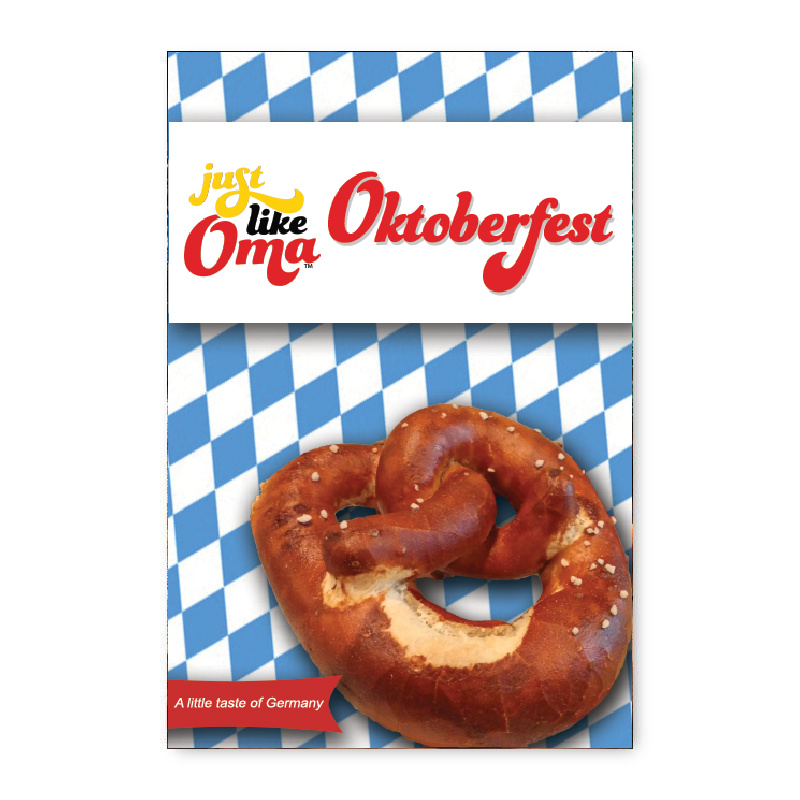 Take a peek at all Oma's eCookbooks. They make sharing your German heritage a delicious adventure!
Lydia's Facts...
Learn a little bit about this wonderful region with me! I've done my research and would love to share it with you.
If you've done your homework on me then you know how much I LOVE to travel! It will always be on my bucket list to go to Germany with my dear Oma and visit these places I've researched about. To venture through its landscapes, to be mesmerized by the castles and architecture, and of course... to try all of the yummy regional foods. 
Wanting to brush up on your homework? Check out my page here, to learn more about me, Lydia, and how Germany and its outstanding regions, and foods have made their way into my life!
Now let's check out some of this region's most popular places and a little bit of history behind them...
The Romantic Road of Rothenburg
After a long day of exploring the lovely countryside of Bavaria's beautiful mountains and landscapes, be sure to take a drive down the romantic road, and enjoy leisurely strolls through Germany's best-preserved medieval towns!
This road spans 350 km and will pass you by lots of precious cafes, enchanting castles, picture-perfect walled towns, and every little (or enormous) wonder Bavaria has to offer.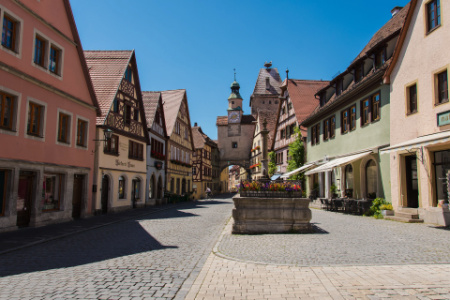 The enchanting town of Rothenburg Ob Der Tauber. The most painted and visited place in Bavaria.
The Romantic Road goes from Wurzburg all the way to Fussen. On your journey, you'll stumble upon the great Marienberg Fortress, Rothenburg Ob Der Tauber (shown above), and Schwangau. There is one place that you just might want to end your trip on in Fussen... but you'll have to keep scrolling for that one... it's sure to make all your dreams come true once you reach it!
The small town of Schwangau is another great way to finish off the romantic road journey, with tons of shops and restaurants, and lovely private hiking trails where you can find towering waterfalls. But if hiking isn't quite your thing, a little shopping day never hurts. ;)
Neuschwanstein Castle
Now, this is where all those dreams will come true. The tall and true fairytale castle of Bavaria, Neuschwanstein Castle. Nothing is haunting about this castle, only beauty...literally, this castle was the inspiration for sleeping beauty! Attention all Disney lovers, this is THE place for you! 
With grand rooms and hallways painted and decorated in a neo-Romanesque style, you'll feel like royalty here. Built by King Ludwig II as a vacation spot, he built it with the money out of his own pocket and wanted to give it the best location possible.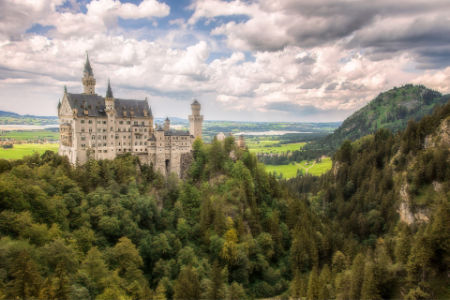 You'll feel like royalty visiting Neuschwanstein Castle!
It's safe to say he succeeded, by placing this enchanting castle 2,620 ft high, above a forest, lake, and overlooking the beautiful Bavarian Alps. 

Be sure to take lots of pictures in this ravishing castle, especially of the view from the top floor windows, it's no surprise this place is so popular with tourists. It truly is the best way to see the panoramic view of the most scenic and bewitching region in Germany. 

---
Bavaria's Favorite Foods
Weisswurst, Leberkäs, Franconian sausages, etc.
Beer (think Oktoberfest) and recipes such as Biersuppe (beer soup), Bierbrot (beer bread), and Apfelkücherl in Bierteig (apple fritters in beer batter)
 Brotzeit ("bread time"), snack time with openfaced sandwiches, sausage, Obatzer cheese spread (mix of Camebert, cottage cheese, beer, and spices), etc.
Pretzels, Semmel (bread rolls), 
Roasted pork hocks - Schweinshaxe (think Oktoberfest!)
Chicken, beef, veal and pork, pork, and more pork, venison, wild boar
Offal, such as tripe, pickled lungs, cooked udder, calves heart
Cheese, such as Emmental

Kaiserschmarren, Apfelstrudel, Dobostorte (layered chocolate torte), Christmas Lebkuchen
My Favorite Recipe from Bavaria
Bavarian Bread Dumplings
These traditional German bread dumplings, aka Semmelknödel, are great when you've got delicious gravy to soak up. Traditional for the Bavarian region, that is!

---
More Recipes from Bavaria ...
---
Leave a comment about this recipe or ask a question?

Pop right over to my private Facebook group, the Kaffeeklatschers. You'll find thousands of German foodies, all eager to help and to talk about all things German, especially these yummy foods. 
Meet with us around Oma's table, pull up a chair, grab a coffee and a piece of Apfelstrudel, and enjoy the visit.

This easy German Apple Strudel recipe is one of those German desserts that brings the traditional strudel taste to your table without all the work. Wunderbar!!

Make the perfect German Spaetzle with Oma's easy recipe! This traditional German egg noodle pairs perfectly with caramelized onions for a delicious meal.

Choose from Oma's cookbooks that are immediately downloadable & start cooking easy classic German foods tonight. Or get her newest paperback cookbook. LECKER!
*  *  *  *  *
Words to the Wise
"As the beating of cream yields butter and striking the nose causes bleeding, so stirring up anger causes quarrels.
Proverbs 30:33 NLT