Bavaria ~ Regional Food
➤ by Oma Gerhild Fulson
Tradition is a very, very important part of Bavaria, the largest state of Germany. Over 1,500 years of history contribute to the makeup of this region.
As one of the oldest states in Europe, the beginning of the Duchy of Bavaria started in the 6th century and progressed to the status of the Free State of Bavaria in 1946.
What was once a poor agricultural based province, Bavaria has become a prosperous industrial hub (with companies such as BMW, Audi, Adidas, Puma . . .)
Bavaria borders Austria, Switzerland and the Czech Republic as well as the neighbouring German states of Baden-Württemberg, Hessen, Thuringia, and Saxony. There are so many beautiful landscapes in Bavaria, from the Zugspitze (Germany's highest mountain) to the river valleys of the Main and Danube.
Almost a quarter of all tourism takes place in Bavaria. One can go hiking and climbing in the Alps and then go sailing and windsurfing in the many lakes, such as the Chiemsee (Bavarian Sea), Tegernsee, Königssee, Ammer, und Starnberg.
Then there's always the Romantic Road to follow that goes from the Lower Franconia region to the Allgäu with the baroque city of Würzburg and the Neuschwanstein and Hohenschwangau castles along the way.
All along the way are opportunities to try the different cuisines of the "four tribes" of Bavaria. (These "four tribes" are the "old Bavarians", the Franks, the Swabians, and the Sudeten Germans which immigrated here after 1945.)
From the State Opera in Munich to the 14,000 theatre performances throughout Bavaria to the Passion Play in Oberammergau to the Oktoberfest celebration that attracts over six million tourists, this region of Germany truly is a cultural feast.
A culinary feast as well, even to the establishing of a symbolic "sausage wall" that divides the Free State of Bavaria from the land to the north --- the Prussians!
The "Weisswurst" is Bavarian, and the only way to eat it is with pretzels or bread rolls and mustard. Anything else would be considered taboo!
Another Bavarian treat is "Leberkäs". Translated, this means "liver cheese." However, there is neither liver or cheese in this meatloaf made from finely ground beef and pork, bacon, spices, and crushed ice.
Celebrate Oktoberfest right at home with these German recipes found right here in Oma's Oktoberfest e-Cookbook.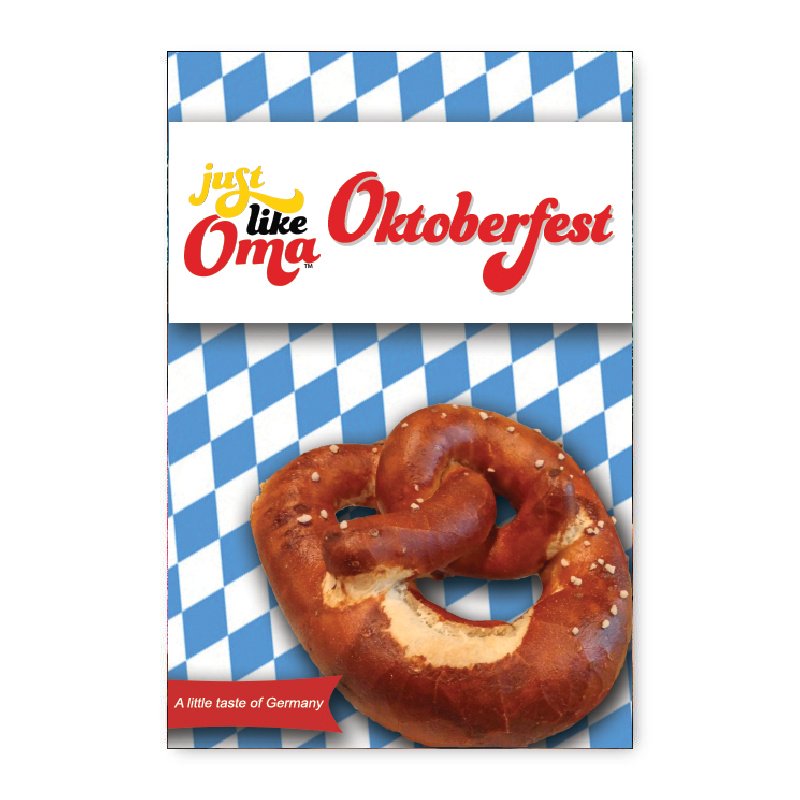 Take a peek at all Oma's eCookbooks. They make sharing your German heritage a delicious adventure!
Bavaria's Favorite Foods
Weisswurst, Leberkäs, Franconian sausages, etc.
Beer (think Oktoberfest) and recipes such as Biersuppe (beer soup), Bierbrot (beer bread), and Apfelkücherl in Bierteig (apple fritters in beer batter)
 Brotzeit ("bread time"), snack time with openfaced sandwiches, sausage, Obatzer cheese spread (mix of Camebert, cottage cheese, beer, and spices), etc.
Pretzels, Semmel (bread rolls), dumplings (varieties such as bread, pretzel, potato, liver, spleen, ham, and crackling)

Chicken, beef, veal and pork, pork, and more pork, venison, wild boar
Offal, such as trifle, pickled lungs, cooked udder, calves heart
Cheese, such as Emmental

Cabbage, turnips, potatoes, onions, garlic, white radishes, mushrooms
Kaiserschmarren, Apfelstrudel, Dobostorte (layered chocolate torte), Christmas Lebkuchen
My Favorite Recipe from Bavaria
Bavarian Bread Dumplings
These traditional German bread dumplings, aka Semmelknödel, are great when you've got delicious gravy to soak up. Traditional for the Bavarian region that is!

---
More Recipes from Bavaria ...
---
Leave a comment about this recipe or ask a question?
Pop right over to my private Facebook group, the Kaffeeklatschers. You'll find thousands of German foodies, all eager to help and to talk about all things German, especially these yummy foods. 
I pop in all the time as well, to chat and to answer questions. 
Meet with us around Oma's table, pull up a chair, grab a coffee and a piece of Apfelstrudel, and enjoy the visit.
These roasted Brussels spouts with balsamic vinegar and maple syrup are so quick and easy to prepare, yet so delicious! This may just be your new favorite go-to recipe for roasted FROZEN Brussels spro…

Love German cabbage rolls? You'll absolutely love Oma's unstuffed cabbage roll casserole. Same great taste, but a LOT less work. No rice or tomatoes here. Just real German goodness.

THE German Krapfen or jelly donut recipe you'll need if you plan to make Berliner Pfannkuchen ~ that traditional treat for New Year's and throughout the year!
*  *  *  *  *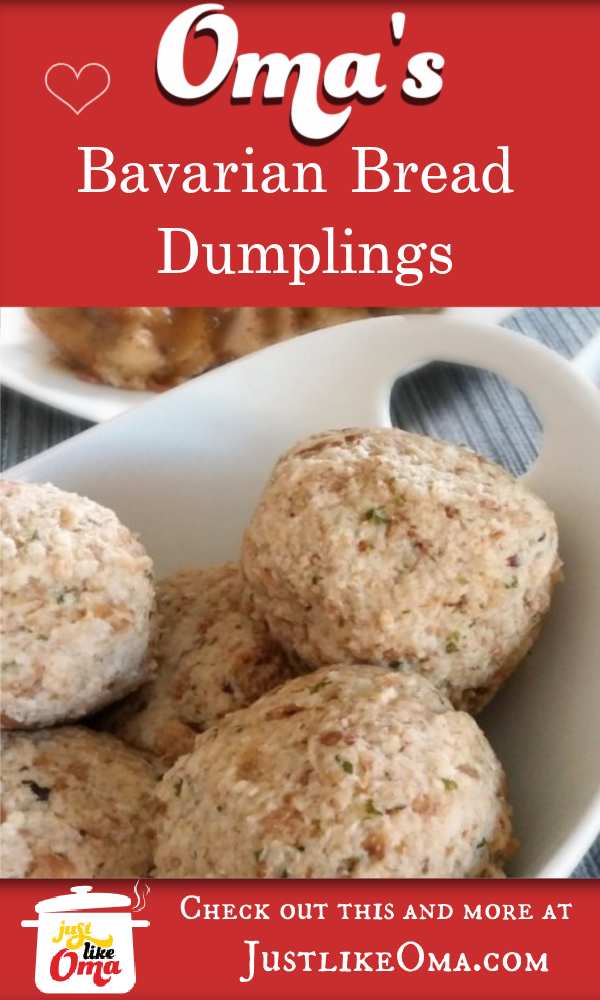 Words to the Wise
"As the beating of cream yields butter and striking the nose causes bleeding, so stirring up anger causes quarrels.
Proverbs 30:33 NLT