Oma's Easy Mashed Potatoes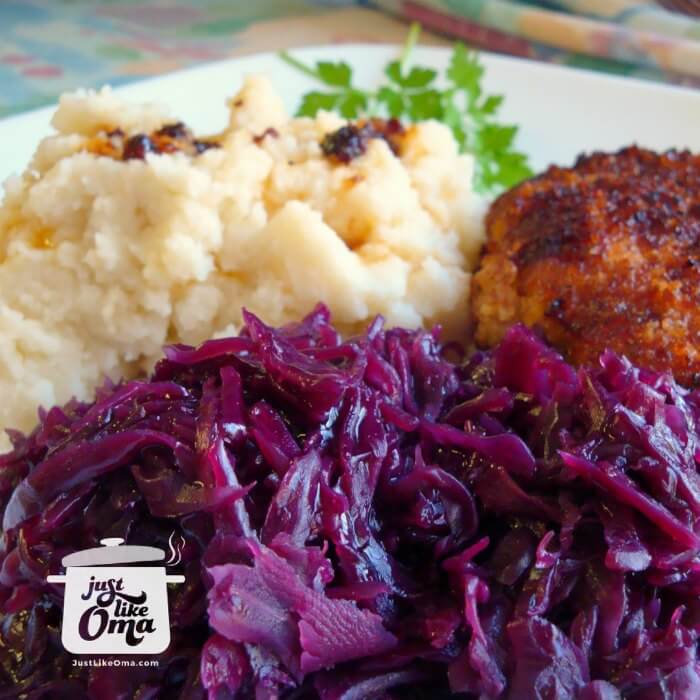 These easy mashed potatoes are the basis for many homemade meals. Healthy and delicious, almost as fast as using instant, but more economical.Mashed potatoes can really made very quickly. Just cooked peeled potatoes in salted water, drain, add milk, butter, seasonings, and mash. Mashed potatoes are a wonderful side for many dishes. Especially, if those dishes include gravy! As well, check below for great dishes that use leftover mashed potatoes. You may find yourself making extra potatoes, just to be able to make these other recipes.
Whenever I ask my granddaughters what they'd like for dinner, their answer always starts with 'Oma's mashed potatoes!" 
Oma's Easy Mashed Potatoes

Ingredients:
2 lbs potatoes, scrubbed, cut into chunks (peeled, if needed)

½ tsp salt

3 Tbsp butter

1 tsp salt (to taste)

⅓ cup milk (hot)

Instructions:
Cover potatoes with hot water in large pot, add ½ tsp salt, and bring to boil.

Boil until tender, about 15 - 20 minutes, depending on size of potato chunks. Drain (keeping liquid if desired for soups, etc.)
Mash or put through potato ricer. 
Add butter, 1 tsp salt (as needed), and hot milk. Add more milk and butter if needed.

Serve immediately. Serves 4 - 6.

Hints:
If desired, add any or all: sautéed onions, minced crisp bacon, chopped parsley, chives to the mashed potatoes.

Tips for Mashed Potatoes
To make it quicker, don't peel. Not only is it easier, but healthier too. Cut potatoes into quarters or smaller, boil until tender in salted water. Drain (keeping cooking liquid for soups or gravy).
However, if the potatoes have a thick skin (older potatoes), peel first. Choose new potatoes instead if you want speed.
You can use a mixer to whip cooked potatoes, the skins break apart into small pieces and look nice in the finished dish. Healthier! The only concern with using a mixer is that too often the potatoes can become gummy, but that depends on the variety of potatoes.
For the fluffiest mashed potatoes, use a potato ricer. 
Leftover Mashed Potatoes?
There are also so many different things to make with leftovers, that it's a great plan to make extra. Try these:
---
More Potato Recipes
*  *  *  *  *
Want nutritional information for a recipe? Copy and paste the ingredient list and the number of servings into Calorie Count. It will give you an approximate calculation.

---
---
Words to the Wise
"A gossip goes around telling secrets, so don't hang around with chatterers."
Proverbs 20:19 (NLT)